Russian Defense Ministry called publications on the "death in Syria of six officers of the Russian Armed Forces"
On the eve of the Western media appeared materials in which it was alleged about the death of several Russian soldiers in Syria. At the same time, all references were made to militants from the Failak al-Sham terrorist group, who said that six officers of the Russian Armed Forces had died in Syria. In the Russian Ministry of Defense such statements are refuted.
From the message of the representative of the Ministry of Defense of the Russian Federation (results
RIA News
):
Messages in foreign social networks about the alleged death of Russian servicemen have no basis and are intentional informational stuffing. All Russian military personnel stationed in Syria are alive and healthy and, to the envy of the provocateurs, carry out and will perform tasks for their intended purpose.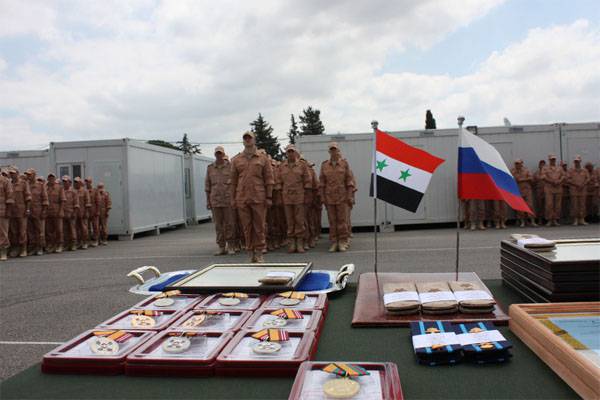 The liberal users of the Network managed to note the posts that the Ministry of Defense of the Russian Federation "cannot, on the basis of the law, confirm the death of Russian servicemen participating in a military operation." This statement does not withstand any criticism, since the main defense department of the country did not hide the information about any of the servicemen of the Russian Armed Forces who died in Syria.
Against this background, information about the death of an American soldier comes from the Syrian province of Racca. He, under unexplained circumstances, was fatally wounded. The Pentagon has not yet commented on this event.