From 11 to 14 in October, another exhibition of weapons took place in Kiev ..

In general, a large number of armored vehicles of the light and middle class, as well as developments in the field of mortar weapons from 60 mm to 120 mm, impressed.
You can talk a lot, but it's better to watch.

Armored vehicles for the national guard "Varta-2" with machine-gun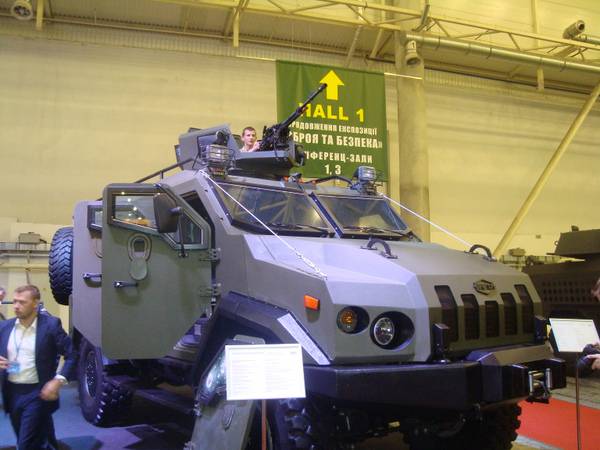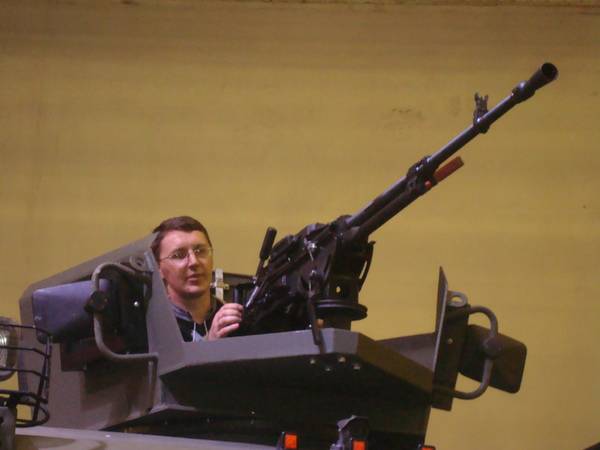 Armored vehicles of the Kozak-Kozak-5 and Kozak-2М2 family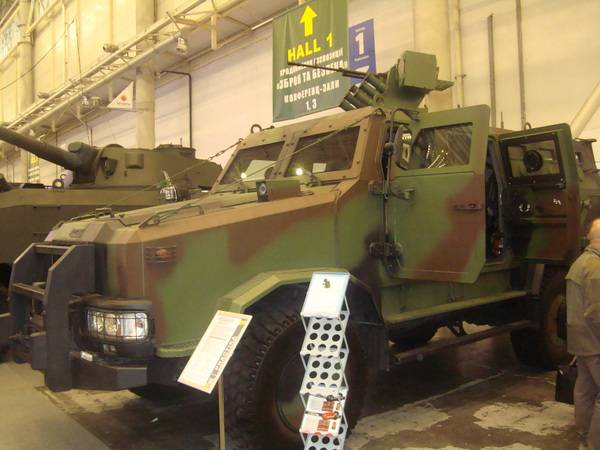 Bars armored vehicle with remote-controlled Taipan module (2 23-mm gun, target detection range - up to 3,5 km, surveillance channel - television and thermal imaging cameras)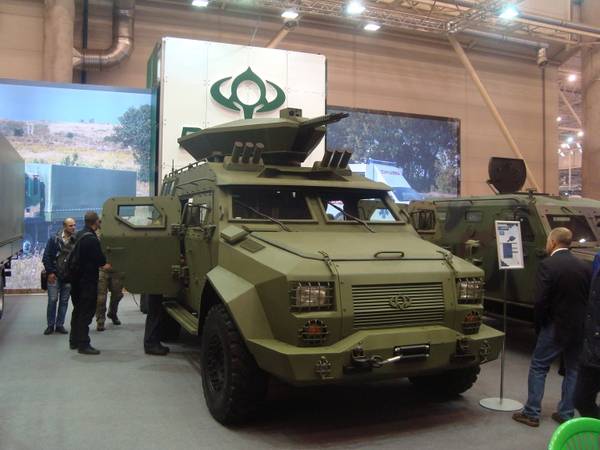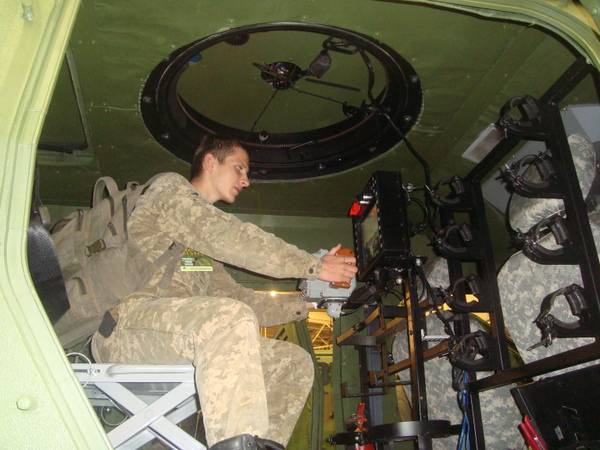 BMP-1 with the Slovak combat module "Turra 30".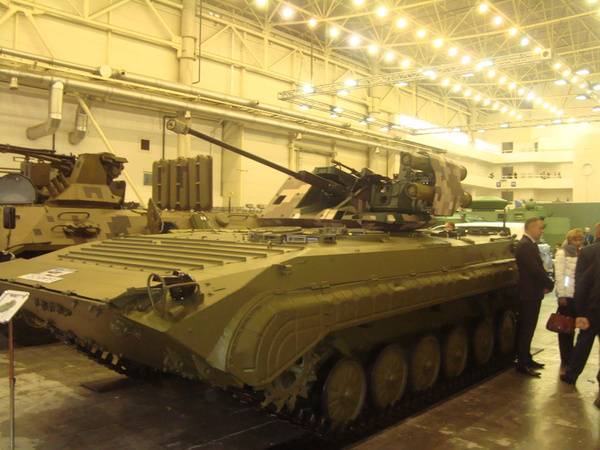 Armored personnel carriers BTR-4 and BTR-3 and KSHM model based on the BTR-4.
KrAZ vehicles. The penultimate photo is the remotely controlled Spartan machine (machine control range is up to 50 km). The last photo is a KrAZ-equipped ground digging machine.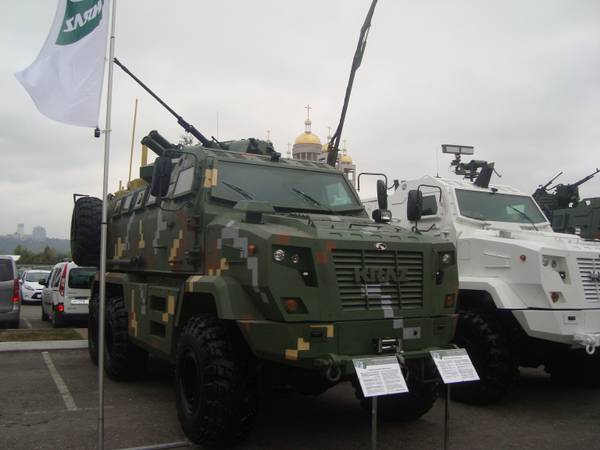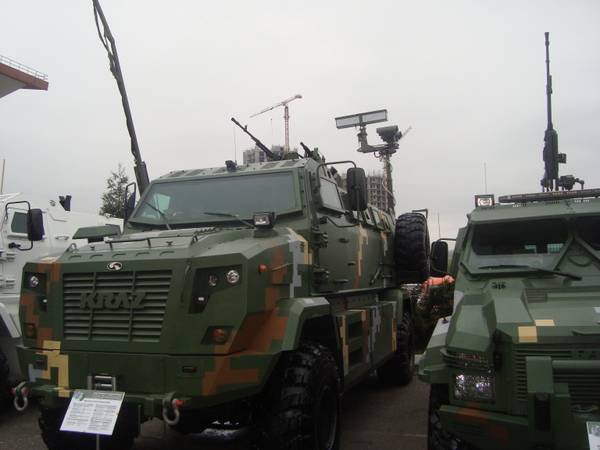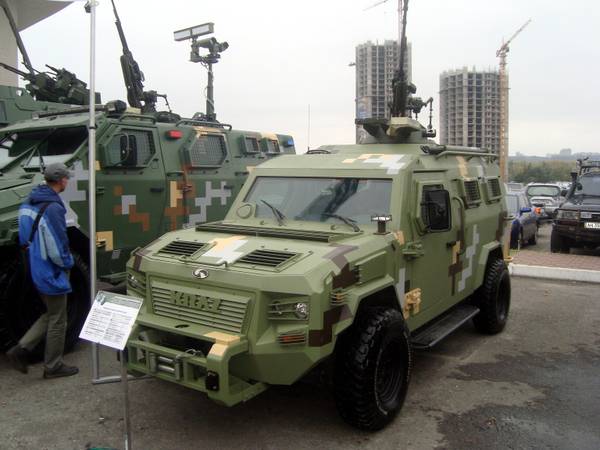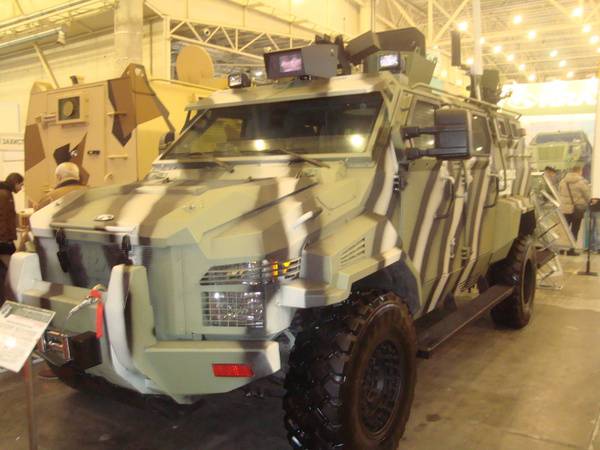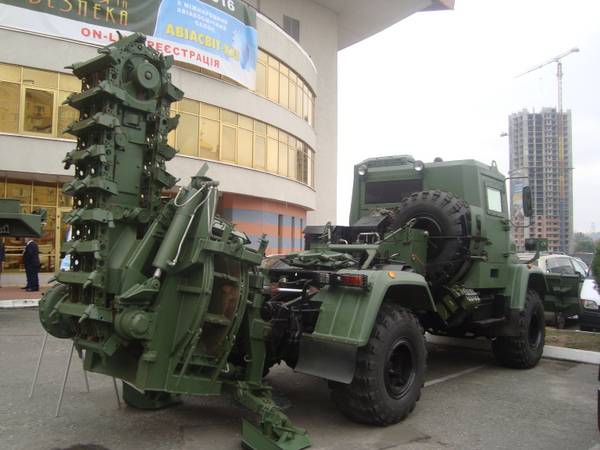 Self-propelled installation "Carnation" and self-propelled mortar on the machine "Otaman" (deep modernization of armored vehicles 60 and 70).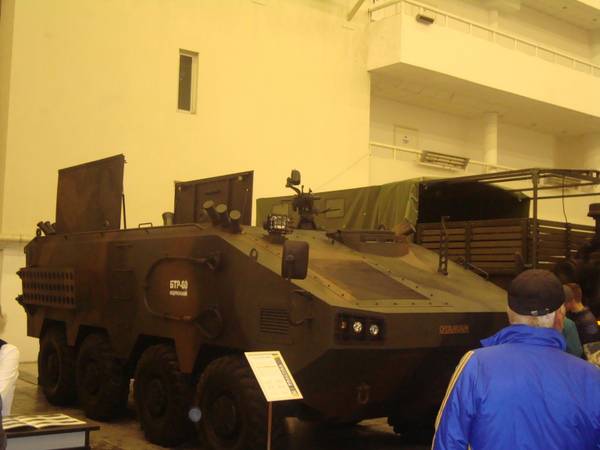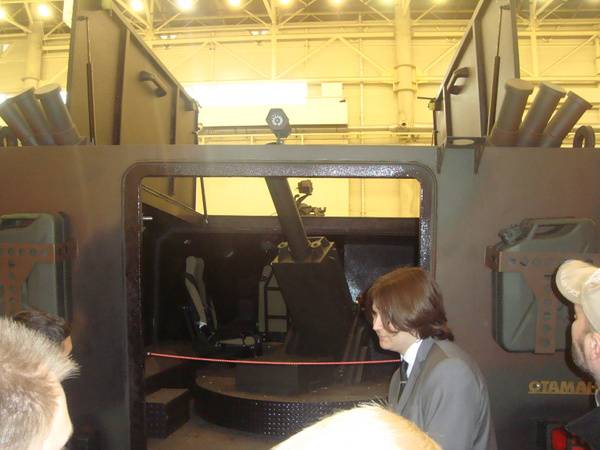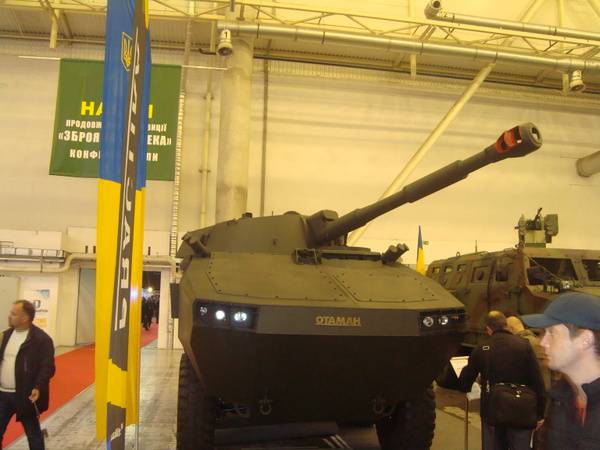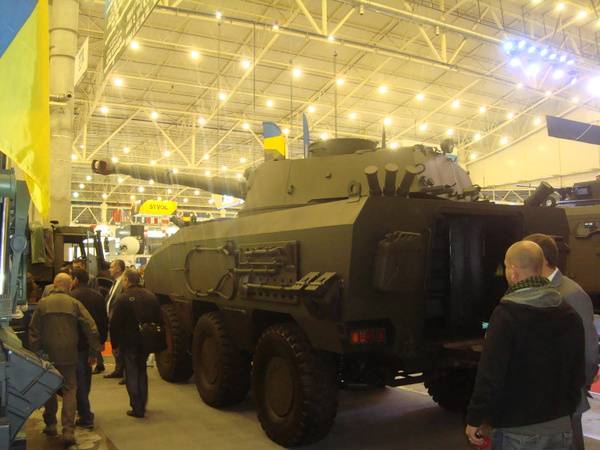 Battle module "Doublet" for the BMP - 2: 2х30 mm gun ZTM-2; two PU ATGM "Competition"; automatic grenade launcher AGS-17.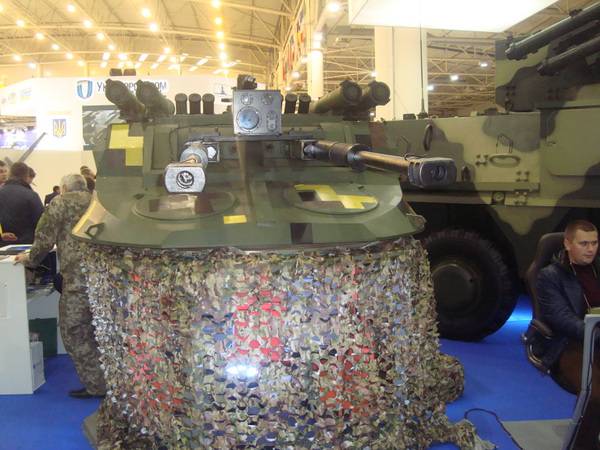 The plant Temp-3000, presented its armored vests of the Corsair series with 3 - 4 protection levels, as well as a new product - an armored suit for the tanker (gray).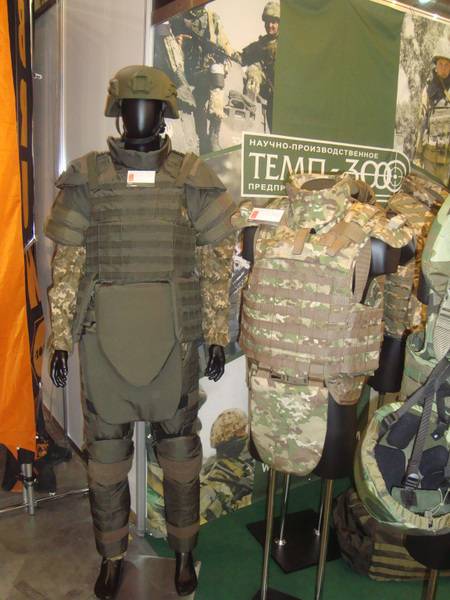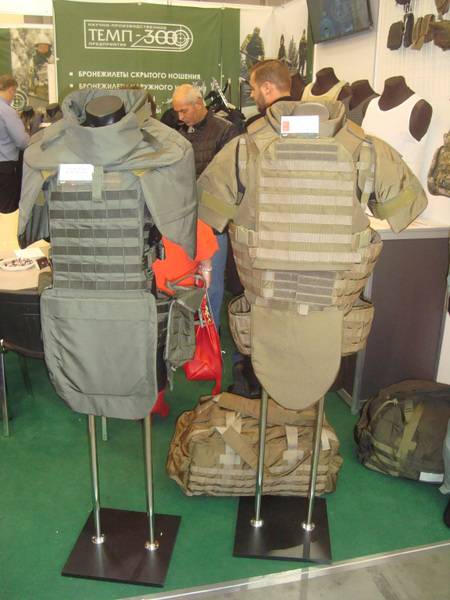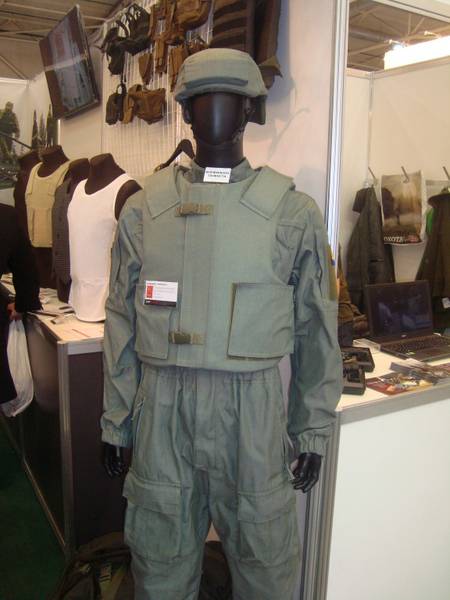 I was surprised by the UAV line of various types and purposes.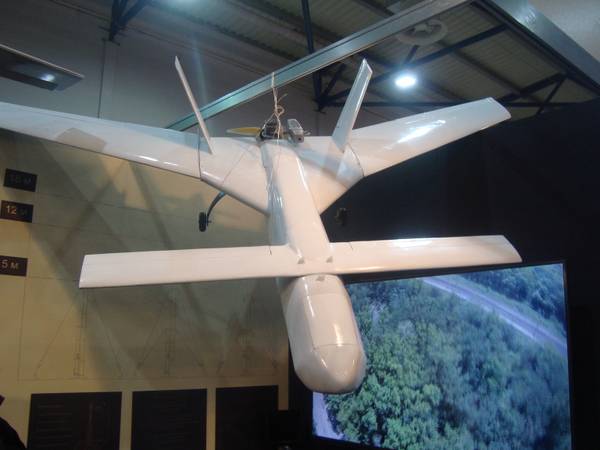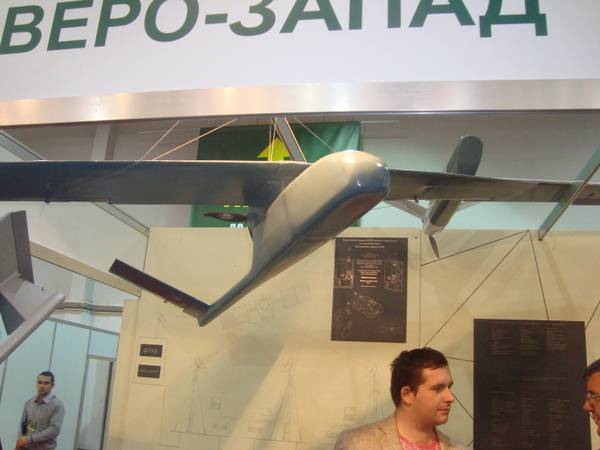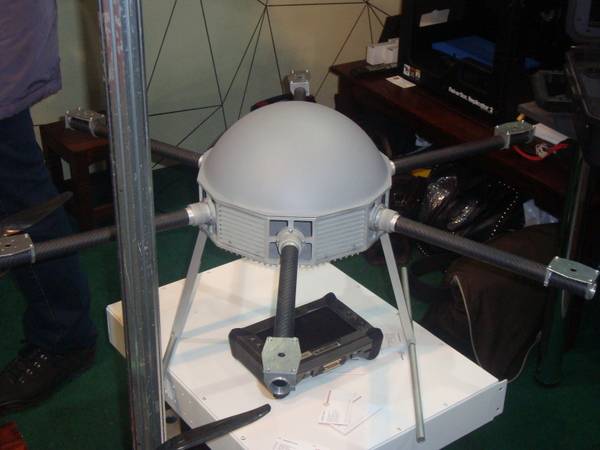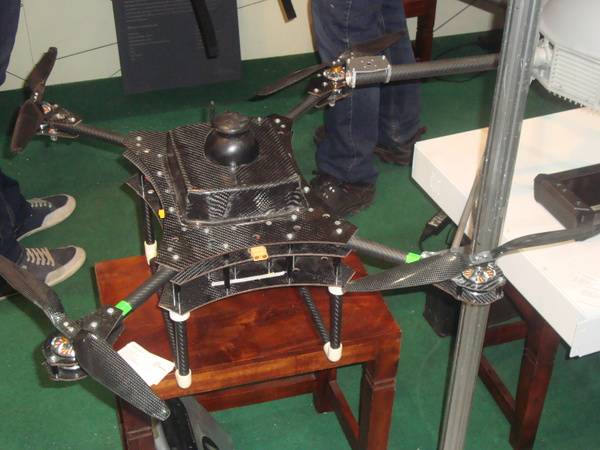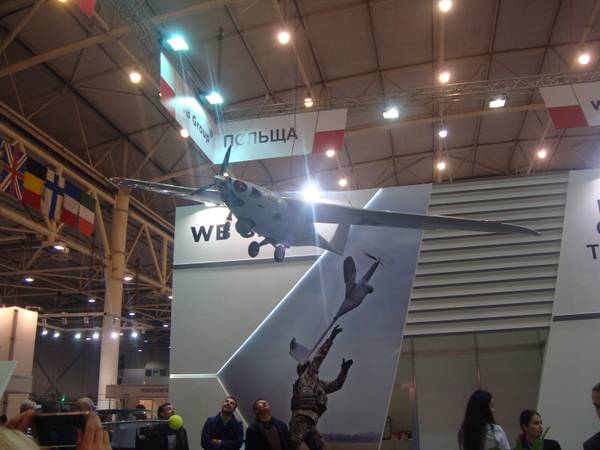 No less interesting was to see the family of Ukrainian mortars from 60 - to 120 caliber, both portable and self-propelled.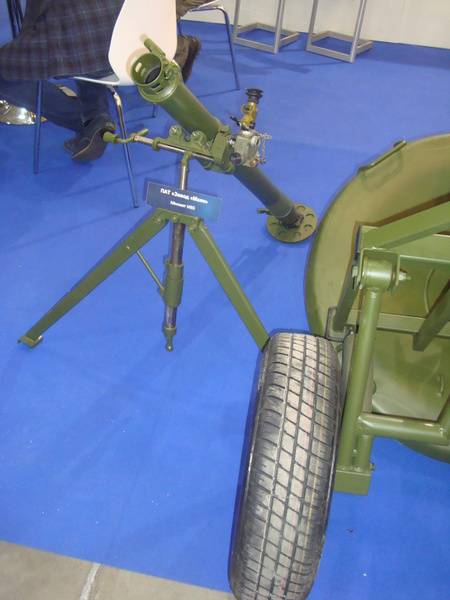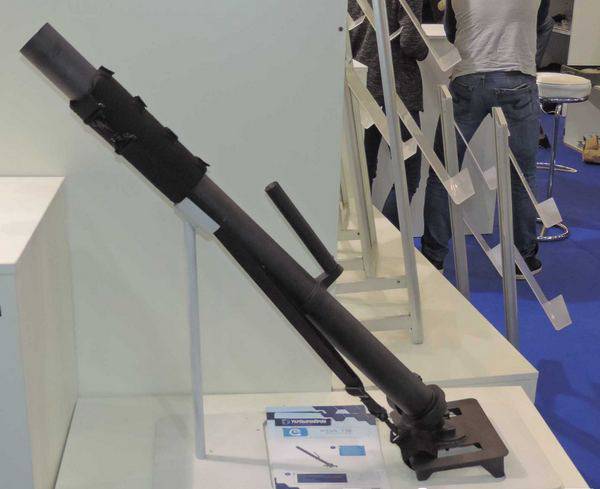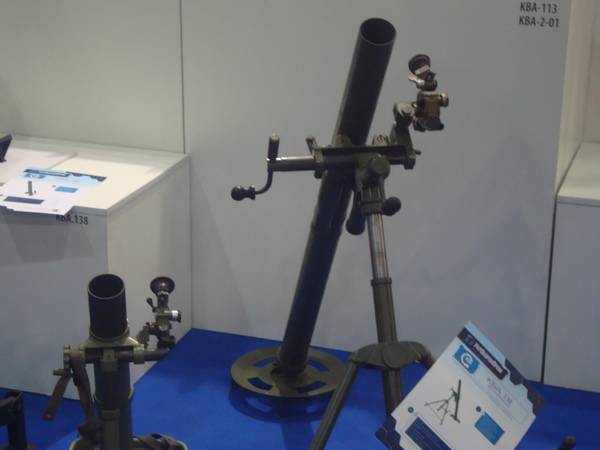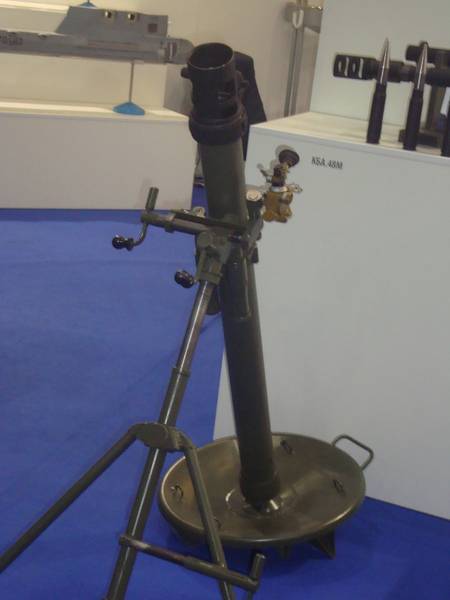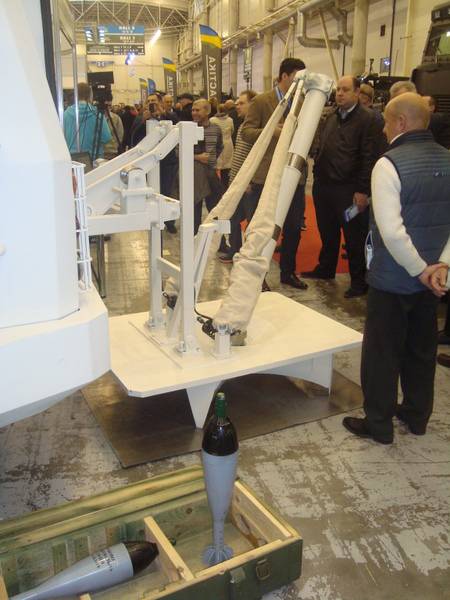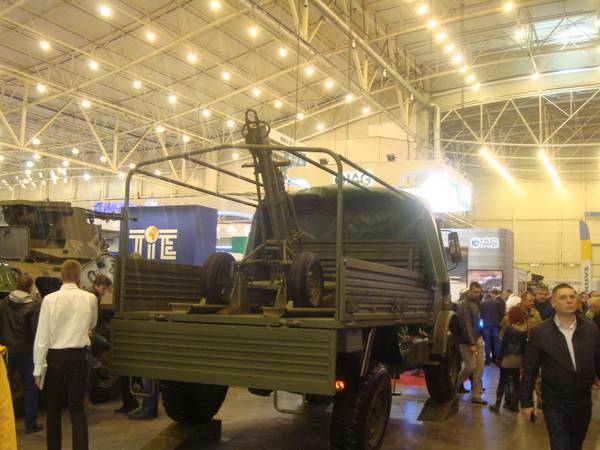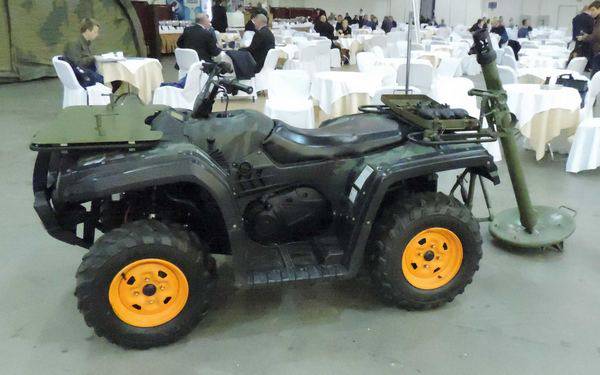 Small
weapon
nothing new, in principle, pleased: the same developments of the Zbroyar and Fort firms as a year ago.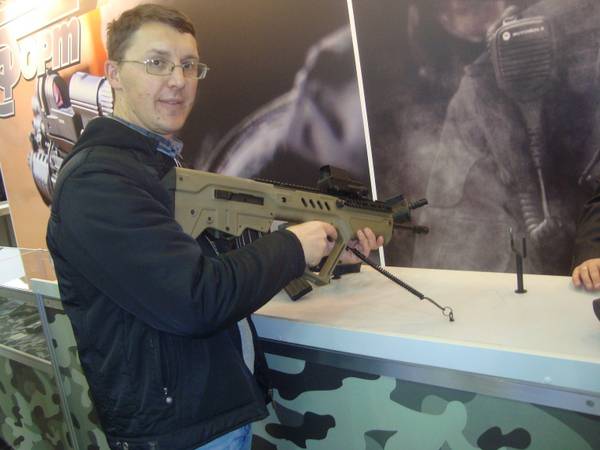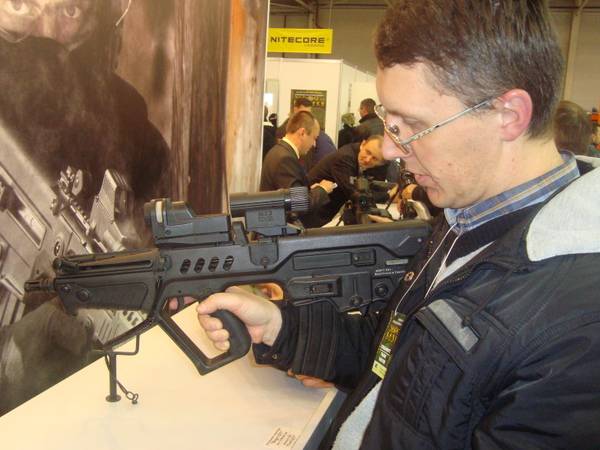 The same can be said about ATGM - the same Skiff and Stung.
A novelty in the rifle exposition was the Laska robotized platform. On it is attached a machine gun. Several such installations can be connected to the network (from 2 to 4 pcs. And controlled by the operator at a distance of up to 300 m).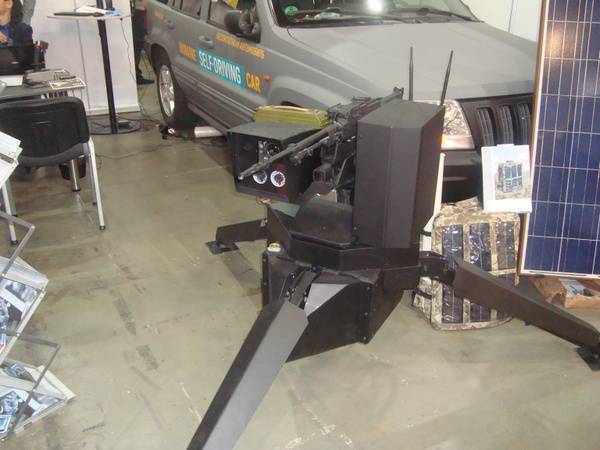 Also unmanned combat robot "Phantom" was presented. It can be used as a means of reconnaissance, evacuation, transportation of ammunition, as well as a means of firing support.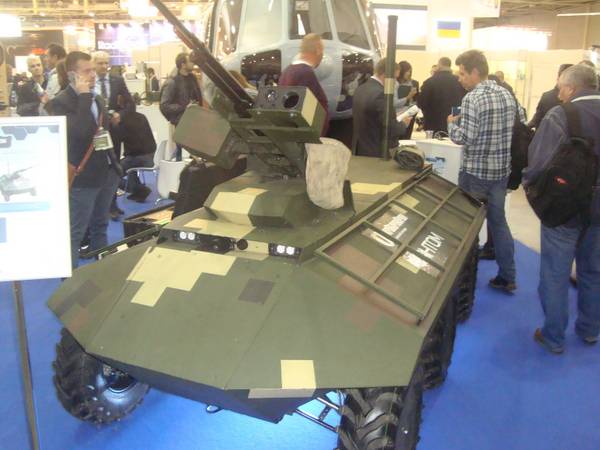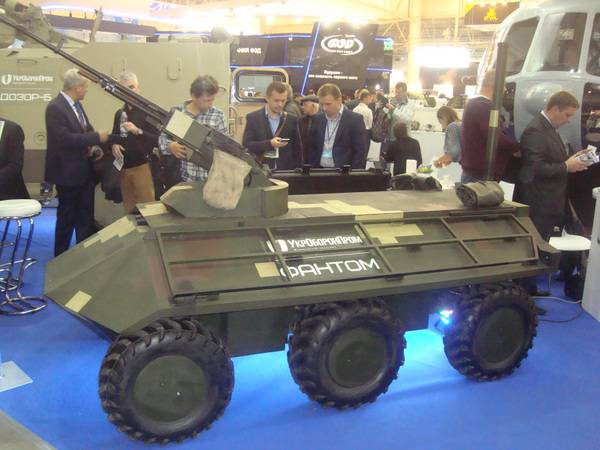 At the end of a couple of photos.