Viktor Bondarev: VKS RF will receive the first five T-50 in 2017
The Commander-in-Chief of the Russian Aerospace Forces, Colonel-General Viktor Bondarev, announced that the first fighters of the new generation T-50 (PAK FA) will start joining the RF Aerospace Force next year.
Interfax
cites the statement of the Commander-in-Chief of the Russian Aerospace Force:
Next year we will complete its (5-generation fighter) test. In this contract, the first five aircraft are included in the contract price. Therefore, next year we will start receiving these first five aircraft.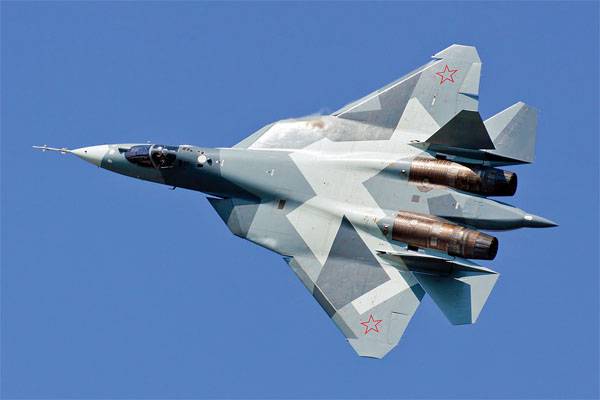 According to Viktor Bondarev, further large-scale mass production of these newest combat aircraft will begin with deliveries to the airborne units.
Victor Bondarev:
We do not stop receiving Su-35, Mi-28, Ka-52. In addition, we will receive upgraded equipment Tu-95 and Tu-160, which show excellent performance.
The first flight of the PAK FA in 2010 took place in Komsomolsk-on-Amur. For six years, the aircraft was significantly improved, found the latest on-board control system, not only the flight, but also weapons. At the moment, according to the manufacturer, six flight prototypes have been created, which are necessary for the tests, taking into account the observations from the flight crew in terms of operational characteristics.