Su-34 made flights to the stratosphere
Pilots of the Bomber Aviation Regiment stationed in the Khabarovsk Territory, in the course of their flight missions, flew to the stratosphere, reports
press office
Eastern District.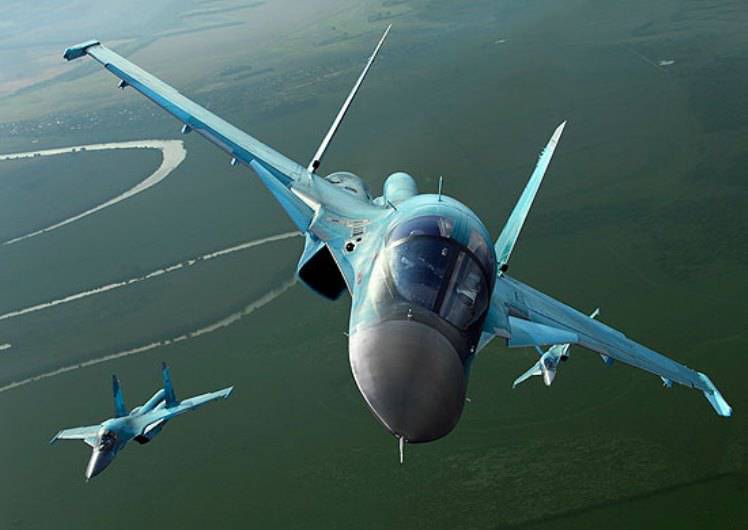 Training takes place in the framework of the final test for the 2016-th academic year.
It is reported that "the pilots completed the exercises on air navigation, worked off and landing on the airfield at night, as well as made a flight on a given route to the specified area."
"During the control flights, the pilots on the new Su-34 bomber flew into the stratosphere in supersonic mode,"
- said in a release.
The final test of the pilots was a "tactical flight exercise with bombing exercises at ground targets of a simulated enemy as part of flight pairs on one of
aviation
polygons of the district, "the press service said.
Ministry of Defense of the Russian Federation