Russian submarines will be equipped with optocoupler periscopes
Russian submarines received optoelectronic (optocoupler) periscopes capable of detecting objects on the surface of the water at any time of the day in a short time, according to
News
With reference to the chief engineer of the St. Petersburg Central Research Institute "Electropribor" Vitaly Postnikov.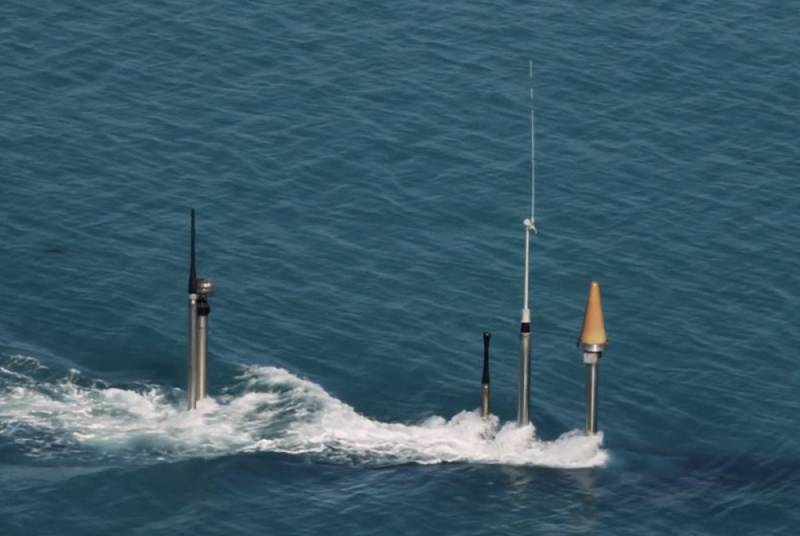 Archive photo
"Such periscopes are installed on all submarines under construction of the Russian Navy
fleet
and those that are currently in operation, they will be installed during their repair and modernization, "Postnikov said.
"Externally, the optocoupler periscope is no different from the traditional ones, it is a telescopic mast, on top of which an optical unit is installed. But inside it is a completely new device, where the usual system of refracting image lenses is replaced by electronics. The optic periscope is connected to the central post of the boat by cable lines connected to a special control panel. The image from it is transmitted to several combat posts of the ship simultaneously. Previously, only one person who was directly at the periscope could see what was happening on the surface, "the article says.
Another feature of the periscope is its ability "to make a complete revolution in a split second and video everything that happens on the surface - the system detects enemy ships, submarines, airplanes and helicopters within a radius of several tens of kilometers," the newspaper writes.
The system automatically recognizes targets and displays their parameters and coordinates.
The key element of the periscope is a pancratic optical system (developed by the holding company Shvabe), which allows you to change the viewing angle smoothly and without loss of clarity, bringing the image of objects closer (to put it simply - optical zoom).
Military expert Yury Lyamin:
"Such devices have many advantages compared to traditional periscopes. The use of a flexible cable eliminates the need to drill a large hole in the durable submarine casing, and also excludes from the internal layout of the submarine the periscope shaft that passes through the entire hull. At the same time, an opto-mast, in comparison with traditional means of viewing, can provide observation not only in the optical range, but also in the infrared, which is especially important for use at depth. "