The Presidential Council for the Peaceful Reunification of Korea (NUAC) in its report proposed to the leader of the Republic of Kazakhstan, Park Geun-hye, to return to the territory of the country a tactical nuclear
weapon
The United States, however, the president is confident: there should be no nuclear weapons on the peninsula, reports
Kommersant
.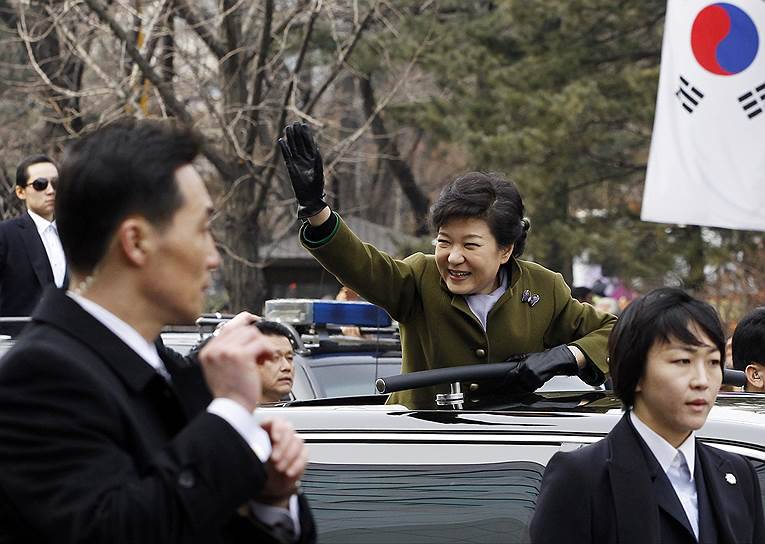 "The deployment of US tactical nuclear weapons in the country and the permanent deployment of US strategic forces can serve as an instrument of pressure not only on North Korea, but also on China in order to comply with sanctions against Pyongyang," the report says.
Recall that in 1991, the Americans completely removed tactical nuclear weapons from South Korea. True, in 2012, the US Congress supported the idea of ​​his return in order to protect against the North Korean threat. However, Seoul did not support these plans, since it contradicts the declaration of the North and South declaration on the denuclearization of the peninsula adopted in 1992.
In December of this year, the head of the ruling party's parliamentary faction, Won Yu Chol, declared the need for South Korea to have its own nuclear potential.
However, Park Geun-hye reaffirmed her commitment to keeping the peninsula free of nuclear weapons.
According to The Korea Times, "in September, President Park and the leader of the United States, Barack Obama, determined that there was no need to reintroduce nuclear weapons on the peninsula."
At the same time, Park Geun-hye recently criticized opponents of the deployment of the American THAAD missile defense system in Kazakhstan, stressing that "the country faced a serious security crisis against the background of the nuclear and missile programs of the DPRK."
Vice President of the Institute of Political Studies Asan (RK) Choi Kan:
"Seoul always stresses that it does not need to create its own nuclear weapons, if the United States guarantees an expanded deterrence (DPRK) in a more concrete and practical way. But in the opposite case, Seoul will inevitably fall into a position when it has to start making its own weapons. "