The Ministry of Foreign Affairs of Russia spreads the message that the Russian diplomatic mission in Damascus was subjected to another shelling. And this time shelling was carried out from mortars from the positions of militants who are in the suburb of the Syrian capital Jobar.
According to the embassy staff, one of the mines exploded in the immediate vicinity of the embassy guard post. Another munitions fired by militants exploded a few meters from the entrance to the building. Three more mines fell about a hundred - and - more meters away from the external fence, and one of them landed on the roof of the school and, fortunately, did not explode.
From the message
Russian Foreign Minister
:
As a result of the shelling, the territory of the embassy complex was showered with splinters. None of the Russian employees was injured. (...) Russia's consistent line of uncompromising struggle against terrorists in Syria will continue.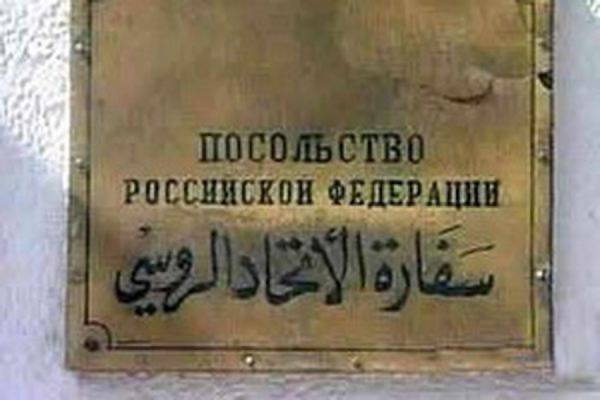 The shelling by insurgents of the Russian embassy in Damascus was resumed after the actual signaling from Washington, when the US State Department made direct threats against Russian citizens. And the worse things are for the militants of various terrorist groups in Syria, the more intense is the desire of the United States by the hands of terrorists to organize a response. The shelling of the Russian embassy is one such manifestation.
It is noteworthy that the United States and the "allies" blocked the Russian initiative in the UN Security Council condemning the actual attack on the embassy. And this is a real indulgence for all the militants who decide to bombard the Russian embassy again. In fact, the West no longer hides this. And today's attack is proof of that.