The other day, the French president announced that he was ready to revise his plans and refuse to meet with Vladimir Putin in Paris. At the same time, he asked himself: does such a meeting make sense? Recall that the meeting was scheduled for October 19 on the initiative of the French side itself. His plan to either refuse to meet, or to pretend that he wants to refuse, Francois Hollande explained that Russia "is bombing Aleppo."
The Kremlin decided not to put Mr. Hollande with his indecision in an awkward position. A spokesman for the Russian president, Dmitry Peskov, said that Vladimir Putin himself had refused to visit the French capital, scheduled for October this year. At the same time, the Kremlin's press service explained the president's decision as follows (quoted in
RIA News
):
Vladimir Putin canceled his visit to Paris (...) due to dropped out events.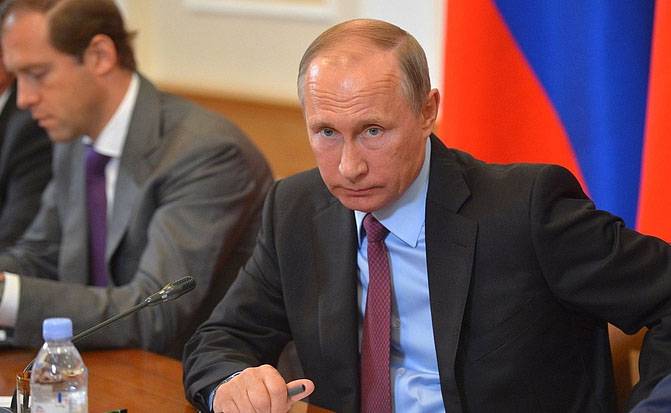 Then Dmitry Peskov added:
The fact is that some events were planned related to the opening of the Russian cultural and spiritual center, the holding of one of the exhibitions, unfortunately, these events dropped out of the program.
The press secretary of the president asked why the event "dropped out of the program." At this, Dmitry Peskov answered that the French side could answer this question better.
It is worth noting that it would be strange to discuss any issues with the country's president, who cannot ensure the safety of his own citizens, takes part in the sanctions campaign against Russia and tries to appease the main sponsor of international terrorism in everything. No wonder that events turned out to be ...