Transfer of a new US Navy aircraft carrier postponed again
Gerald Ford aircraft carrier will not be handed over to the American this year
the fleet
due to turbine malfunctions, reports
MIC
with reference to the representative of the Navy Thuraiya Kent.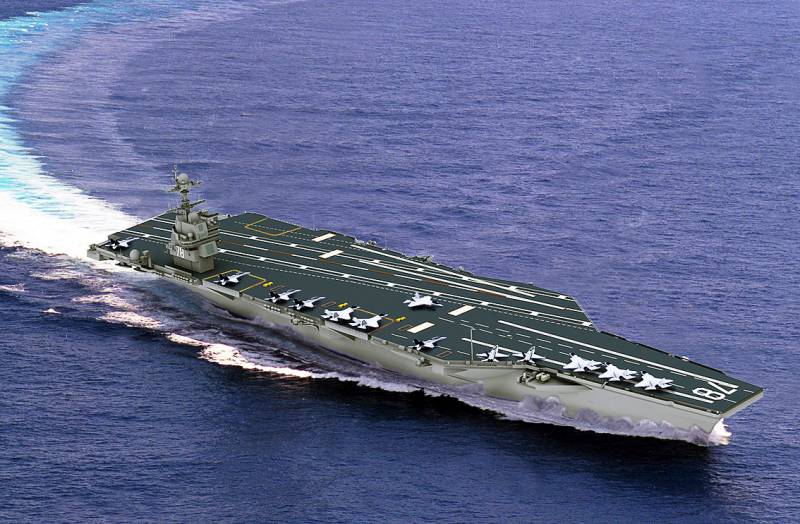 Initially, Gerald R. Ford (CVN-78) was planned to be transferred to the fleet at 2014 g, then the deadline was postponed to September 2016, and later to November. And yesterday it became known that the aircraft carrier will still be at the shipyard of Huntington Ingalls Industries (Newport News, Virginia) for some time.
"The aircraft carrier has problems with two out of four power generating turbines. During the tests carried out in June and July of this year, voltage regulators were out of order, and today this problem has not yet been resolved "
- Kent said.
Previously, delays in the transfer of the ship were associated with "some onboard systems that failed more often than allowed by the regulations."
The newspaper reminds that "Gerald Ford" is the most expensive aircraft carrier in the world. Its construction cost the US budget $ 13 billion. The ship was laid in 2009 g, launched in 2013. The aircraft carrier's displacement is about 100 thousand tons, it can accommodate up to 90 aircraft and helicopters on board.
http://bastion-karpenko.ru