BAE Systems introduced a new armored personnel carrier
The company BAE Systems presented an armored car from the test batch, created under the AMPV program, reports
MIC
.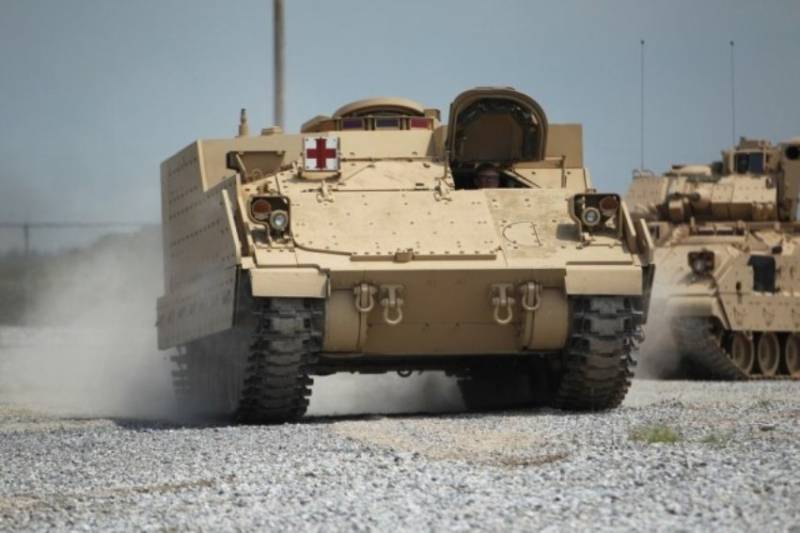 According to the report, "the Armored Multi-Purpose Vehicle (AMPV) program provides for the replacement of 2897 tracked M113 armored personnel carriers and vehicles based on them in US Army armored brigades.
As a result of the tender held in 2014, a reckless version of the M2 Bradley combat vehicle was chosen, which will be produced in 5 new versions. New vehicles will be used on the battlefield together with
tanks
Abrams and BMP M2 Bradley.
According to the contract, BAE Systems will provide pre-production armored vehicles for all 29 versions of the 5 for military tests: "armored personnel carrier, command and control vehicle, medical and sanitary vehicle, medical evacuation vehicle, 120-mm self-propelled mortar," the publication said.
At the end of the test, the Ministry of Defense will sign a contract for the supply of a batch of 289 production vehicles. It is planned to order 2907 units for a total of about $ 13 billion.
It is also reported that "BAE Systems will produce new combat units both from scratch and by refitting older versions of the M2 Bradley, which are located on long-term storage bases (up to 2000 machines according to 2016 data)."
Depending on the destination, armored vehicles will receive various protection and weapons. For example, the medical version will be equipped with an M2 machine gun and a set of mounted dynamic protection.