South Korea expressed "strong protest" to China because of the sunk coast guard boat
The Foreign Minister of the Republic of Korea (RK) summoned the Chinese Ambassador in Seoul and expressed strong protest to him in connection with the recent collision of a ship of Chinese poachers with a boat of the Korean Coast Guard Service (SBO), reports
Rossiyskaya Gazeta
.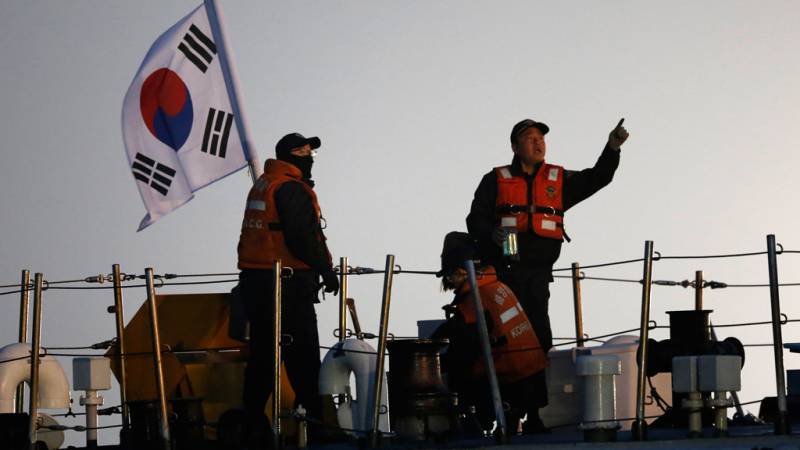 The publication reminds that the incident occurred on October 7 in 76-km to the south-west of the island of Socheondo: "the SSO RK ship went to intercept Chinese ships that were engaged in illegal fishing of seafood in the exclusive economic zone (EEZ) of South Korea. Koreans tried to detain violators, sending a boat with a group of special forces to intercept one trawler. However, the Chinese ship, which was 20 times the size of a boat, rammed and sank it. " Employees of the SBO remained alive - all of them were picked up by the ship.
According to the MFA of RK, the ambassador of the People's Republic of China called "on the carpet" was "disappointed and a strong protest was voiced in connection with the incident." From the authorities of China demanded to take comprehensive measures to prevent such.
Seoul also made it clear that it would give its maritime police the right to "act more freely" in terms of
weapons
. Clashes between the coast guard of Kazakhstan and Chinese poachers are not uncommon, there were even human casualties on both sides. However, before the drowning of the courts never came.