At the 7-th Siangshan International Security Forum, in which the Russian delegation also takes part, Russian Deputy Defense Minister Anatoly Antonov spoke about current threats. The main threat to modern security is the spread of international terrorism, which not only the countries of the Middle East, but also Europe face. The attacks that have swept across European cities are a reflection of the irresponsible policy that the so-called Western world has recently been implementing.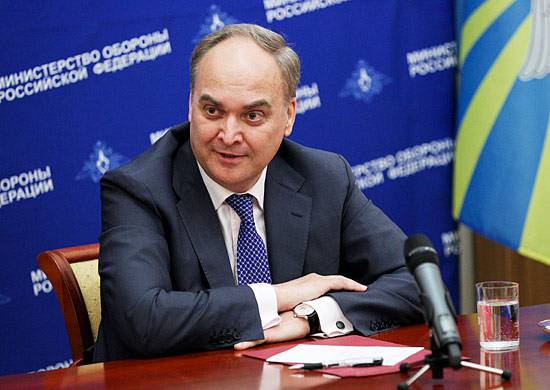 Photo: Anatoly Antonov during a briefing in the Russian Defense Ministry
Anatoly Antonov spoke about the situation in Syria, and specifically about the broken Russian-American agreements on a possible resolution of the conflict. According to the deputy head of the defense department, Washington is the party responsible for the failure. Deputy Minister of Defense quotes
TASS
:
We regret that the agreements reached with such difficulty at the level of the heads of the foreign affairs agencies of 9 September were frustrated by the United States. The Americans refused, or perhaps simply were not able to separate the opposition, which cooperated with the anti-Igilov coalition, and the terrorists from "Dzhebhat al-Nusra" (banned in the Russian Federation - note "VO"), and also help unblock the road "Castello". Supporters of military action in Washington won the "Pyrrhic victory" - on October 3, the United States interrupted a bilateral dialogue with Russia on a peaceful settlement in Syria.
Anatoly Antonov said that such a move by the American side cannot but cause regret and disappointment. At the same time, the Deputy Minister of Defense of the Russian Federation added that Russia is not refusing the possibility of cooperation on the Syrian issue and calls on Washington to reject unnecessary emotions in this case and tune in to a productive dialogue.
Anatoly Antonov:
We will continue to interact with the international community, in the UN, in the Security Council of this organization.