Media: Ukrainian military made a breakthrough near Donetsk
From Donetsk come alarming
news
that Ukrainian sabotage groups broke through in the area of ​​Trudovskiy. According to reports distributed in social networks, battles are taking place on the outskirts of Donetsk, in particular on the Trudovskys, in the Petrovsky district.
From messages to
social network
:
A large reconnaissance group of the enemy went deep enough (the area of ​​the treatment highway Trudovskaya), was blocked by the militia who arrived in time there and the DPR police. There is a battle, ours are gradually destroying Ukrainian punishers, who have sat between concrete blocks. APU from the Maryinki district are trying to ensure the exit of the group - they use mortars, self-propelled guns and
Tanks
. On Trudovsky Nazis fired from tanks from positions on the street. Marinka, as well as from the prepared positions of 120 mm mortars near the Shevchenko state farm. Active positions of heavy APU mortars in Krasnogorovka. Fighting continues at the Yasinovatsky BP, the battle rumbles in the Avdeevsky industrial zone. Gorlovka. The side of Dzerzhinsk is active. Zaitsevo's party is booming - Nikitovka and Holma too.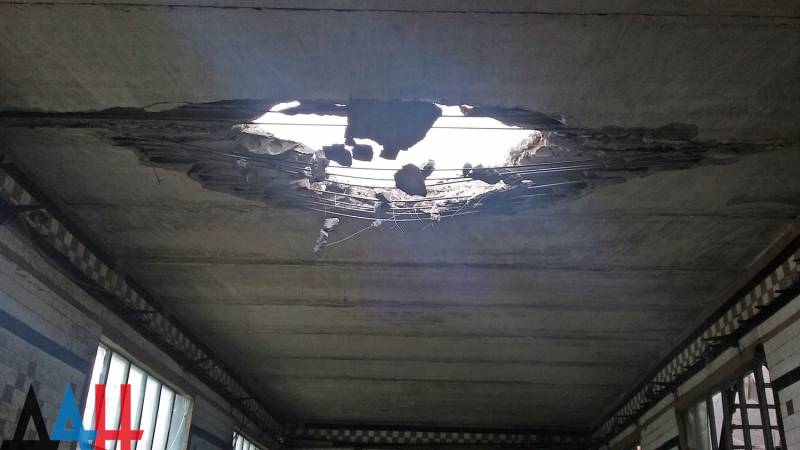 Representatives of the DPR militia report that the Ukrainian units began massive shelling of the republic's territory from military equipment, which should have been diverted tens of kilometers from the contact line for a long time.
According to the representative
MO DNR
, the Ukrainian security forces transferred several tanks and armored personnel carriers to the Gnutovo checkpoint, as well as a company of personnel. In addition, anti-aircraft installations are located in this area.
From the statement of the inhabitant of the DPR (material
"FAN"
):
Dill shoot at random, beating without adjusting the fire. It falls near the residential area. Under Yasikom (Yasinovataya) terrible slaughter. Shelling is strong, we have vibration on the floor ...
Official data of the Ministry of Defense of the Donetsk People's Republic about the resumed full-scale battles at this moment have not been reported.