State Secretary, Deputy Defense Minister Nikolai Pankov said that Russia intends to establish a full-fledged naval base in the Mediterranean port of Tartus (Syria). Nikolay Pankov, who addressed the Russian parliamentarians, quotes
RIA News
:
In Syria, we will have a permanent naval base in Tartus. Relevant documents are being prepared. They are undergoing an interdepartmental harmonization procedure (...) and we hope that we will soon ask you to ratify (this agreement).
For your information:
The agreement on the establishment of a logistics center for the USSR Navy in Tartus was signed between Moscow and Damascus in 1971. The MTO point began to function after six years. Today, the facility in Tartus remains virtually the only "stationary" embodiment of Russia's naval presence abroad.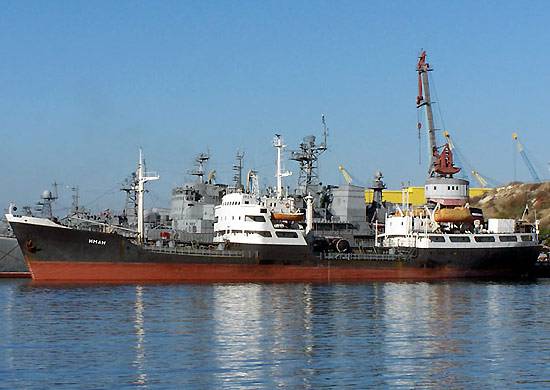 Information about the creation of a full-fledged base of the Russian Navy in Tartus came amid news of the readiness of the Russian Federation to negotiate a resumption of its military presence in Vietnam (Cam Ranh), where Russian strategic bombers, as well as in Cuba, are currently refueling. In addition, according to reports of the Defense Ministry of the Russian Federation, negotiations are underway with Cairo on the possibility of creating a military base of the RF Armed Forces on the territory of this state.
The main question regarding the creation of the base of the Russian Navy in Tartus concerns how many ships (and which fleets) will be assigned to the base. Apparently, at this stage it can become, for example, small missile ships of the Black Sea Fleet of the Russian Federation, which are part of the Russian Mediterranean squadron
fleet
.