T-72 and T-90 will receive electronic stuffing from "Armata"
MBT T-72 and T-90 will receive a target tracking machine (ASC) and a computing unit (WB) from
tank
"Armata", reported
News
.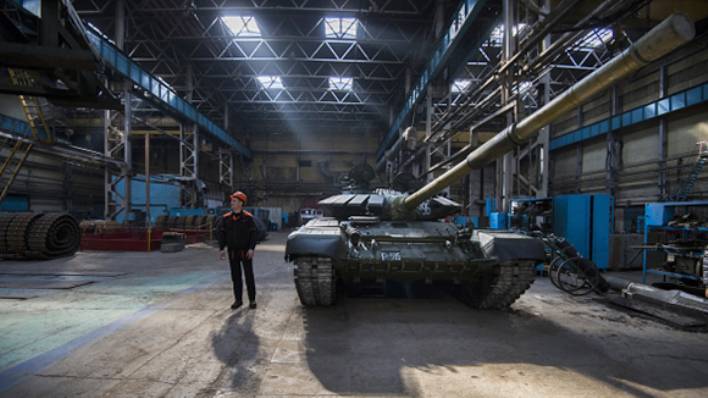 "At present, the Ministry of Defense is planning several options for large-scale modernization of T-72 and T-90 tanks. The list of promising components that are planned for installation includes the target tracking machine and the computing unit of the Armata T-14 fire control system. After the tests of the Armata and its electronic systems have been completed, work is planned on installing the ASC and WB on older T-72 and T-90 models. We plan that with tests we will derive upgraded "seventy-second" and "ninetieth" with new systems within 2 – 3 years, "a military source told the newspaper.
According to him, the work on installing new components is facilitated by the fact that on all three tanks there is a fire control system (FCS) "Kalina", however, of different generations.
"On the" Armata "is the most modern version of the" Kalina ". On the T-72B3 and T-90 installed OMS previous generation. In particular, there is an ASC on T-72B3, but with limited capabilities compared to Armata, and there is no such thing on T-90. But the ideology and technical solutions of all SLA are largely identical, so technically rearranging the blocks from "Almaty" to T-72 and T-90 is not so difficult. The only difficulty is to rewrite the mathematical algorithms with which the ASC accompanies the goal, and the WB calculates corrections based on the data obtained. To do this, you need to conduct a large number of training firing, both in motion and from the spot. The information obtained will allow to clean the algorithm and make it workable, "the source explained.
Military historian Alexey Khlopotov:
"The main advantage of such complexes is the complete exclusion of the human factor from the process of guidance, which is especially important in the stressful conditions of a battle. Each shot on the target becomes absolutely accurate and much faster than manual guidance. It is enough for the operator to choose the target, and then the ASC and the WB will do everything for it in a matter of fractions of a second. After that, you just need to select another enemy tank and repeat the process. "
RIA News / Alexey Malgavko