The media about the test in Syria, the Russian satellite-guided bombs
In 2015-2016 The Russian Aerospace Forces for the first time used in battle conditions the newest adjustable bombs with satellite-guided equipment, writes
Messenger of Mordovia
.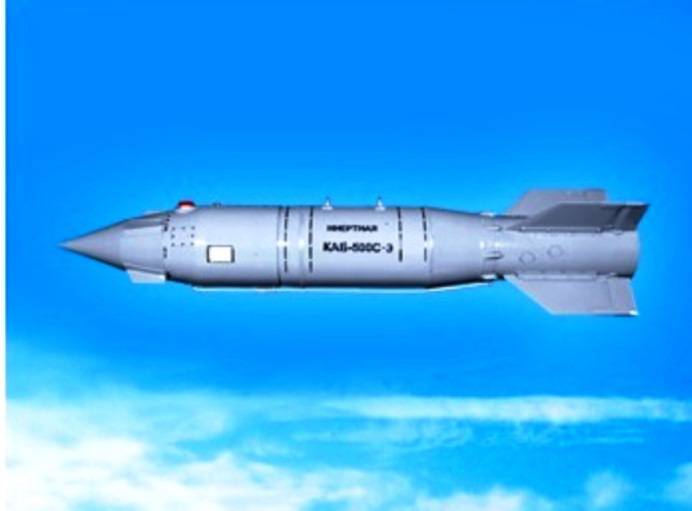 We are talking about high-explosive bombs KAB-500 used in Syria, which operate according to the "dropped-and-forgotten" principle and are capable of hitting targets in any weather and at any time of the day.
"In Syria, the KAB-500C was usually carried by Su-34 bombers, although it is possible to use this
weapons
and from Su-24M, Su-30CM, Su-35 and MiG-35 aircraft. Such bombs can be dropped both from high altitudes and above the battlefield at an altitude of 550 m. At the same time, the speed of the carrier can reach 1100 km / h, "writes the author of the article, Roman Katkov.
As representatives of the Ministry of Defense noted that "during combat use, the accuracy of targeting was significantly exceeded the previously stated characteristics". According to them, deviations from the aiming point were no more than 5 meters.
Some sources also reported on testing in Syria of the newest bombs KAB-250С, created for the Russian advanced 5 generation aircraft. "The latest technologies are used in it and, accordingly, even greater accuracy characteristics have been achieved," the author notes.