Specialists of the people's militia of the LPR intercepted and forcibly put the Ukrainian drone flying over the territory of the republic not far from the contact line, reports
RIA News
message of the representative of the military department Andrei Marochko.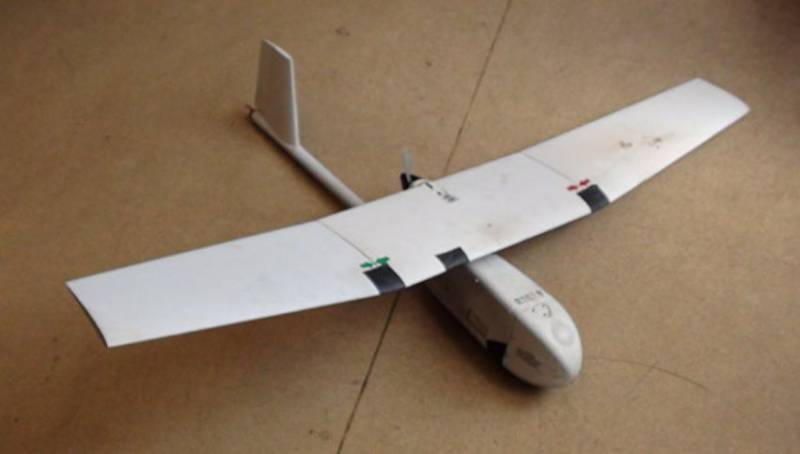 "Yesterday (8 of October) around 23 hours (coincides with Moscow time) in the area of ​​Sokolniki settlement in the area of ​​responsibility of the People's Militia of the LPR was intercepted and forcibly planted the UAV of the Ukrainian Armed Forces following the direction of the Crimean settlement controlled by the Kiev government
- said Marochko.
He noted that this UAV - the US-made RQ-11B Raven - "is designed for conducting aerial reconnaissance at low altitudes." These
Drones
"are equipped exclusively with digital video cameras of day or night vision."
"According to our information, the party of such aircraft has recently been delivered from the USA to Ukraine, and then to the zone of the so-called ATO," added Marochko.
In turn, the representative of the military command of the DPR, Eduard Basurin, reported on the penetration of the Ukrainian sabotage and reconnaissance group into the territory of the republic.
"An enemy sabotage group entered our territory, as a result of which two servicemen died, one was taken prisoner",
- said Basurin.
"When we were able to locate the bodies of the dead soldiers, they were mined," he added.
Basurin also appealed to the OSCE with the requirement to make efforts to release from captivity a fighter kidnapped by saboteurs.
He clarified that the incident occurred in the south of the DPR in the region of the settlement. Lenin.