A Russian military base may appear in Egypt
Russia is negotiating with Egypt to lease a Soviet military base located in the Egyptian city of Sidi Barrani, according to
News
with reference to its sources.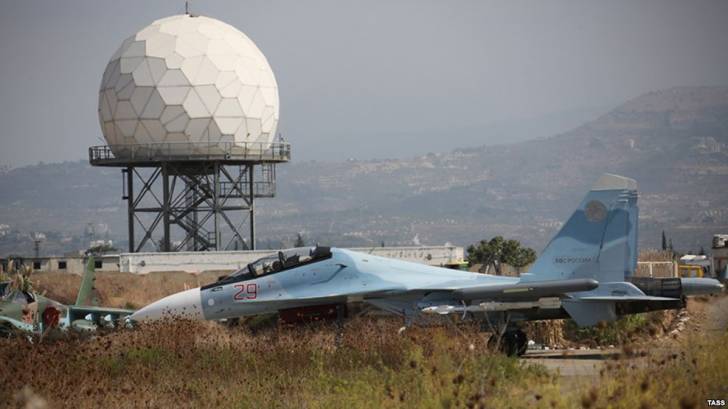 "Negotiations on Russia's participation in the restoration of Egyptian military facilities on the coast of the Mediterranean Sea in the Sidi-Barrani region are quite successful. In case of agreement with the terms of both parties, the base can start work already in 2019. Cairo is ready to agree to its lease by Moscow to solve the primary geopolitical tasks that meet the interests of the Egyptian side. According to the agreements reached at this stage, Russia will deliver the equipment by sea. Moreover, a permanent military contingent of the Russian Federation will be present at the base, however, the number of military personnel at the initial stage will be quite small ",
- told a diplomatic source.
The military base in the North African region is necessary for Russia "to solve geopolitical tasks in the conditions of serious instability in the region," said a source in the Ministry of Defense.
An expert, a former member of the Egyptian general staff Talaat Musallyam: "The feasibility of a military air base in the Sidi Barrani area is obvious to Moscow. Despite the fact that the Russian Federation already has a similar base in Syrian Hmeimim, the presence of the Russian Air Force in Egypt will give Moscow the opportunity to solve military tasks in the western Mediterranean. And as a possible place for action we can consider, for example, Libya, where today an unstable situation remains. "
A similar opinion is shared by the Deputy Chairman of the State Duma Committee on Defense Andrei Krasov.
"Today the situation is such that an increasing number of countries, including Egypt, are beginning to realize Russia's role in maintaining the balance of power in the world. Indeed, it is one thing to fight against terrorism in words, and quite another to take concrete measures, as the Russian Federation does. I think that we should establish cooperation with Egypt, this also applies to the joint restoration of the air force base, "said the parliamentarian.