For Rosguards, ultra-light submachine guns PP 2000, which have already been adopted by the Ministry of Internal Affairs and the Federal Bailiff Service, will be purchased, reports
Rossiyskaya Gazeta
With reference to the director of the Tula TsKIB SOO, Aleksey Sorokin's branch of the Instrument Design Bureau Bureau.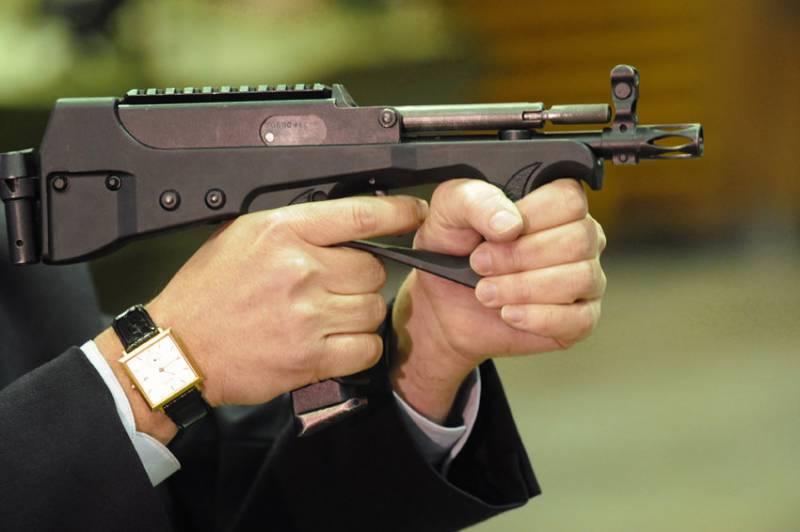 According to him, "PP 2000 is small and light (its dimensions: 350x46x190 mm, weight 1,4 kg), made with a minimum number of parts in a simple design, while it is stable - almost no recoil with automatic shooting."
Thus, "with a mass and dimensions comparable to the similar parameters of a modern military pistol, the PP-2000 allows effective fire at a distance of up to 200 meters, and thanks to a pistol cartridge with an armor-piercing bullet (caliber 9 mm) it can penetrate body armor and light obstacles", added director.
A small bounce allows you to use
weapon
in enclosed spaces. There is also accuracy and accuracy of firing PP.
"You can shoot from it with one hand, you can use it as a second weapon, it easily hides under clothes. Spetsnaz uses it for "shield" - one arm is occupied by a fighter carrying a shield, so he needs light weapons with a large number of rounds, "Sorokin explained.
In addition to the store with 20 cartridges, the 2000 PP has a magazine on the 44 cartridge.
Today, according to the director, Rosgvardiya is the main buyer of the submachine gun. The military does not have such weapons.