Russia has blocked in the UN Security Council proposed by France a resolution on Syria, providing for the introduction of a ceasefire in Aleppo, reports
RIA News
.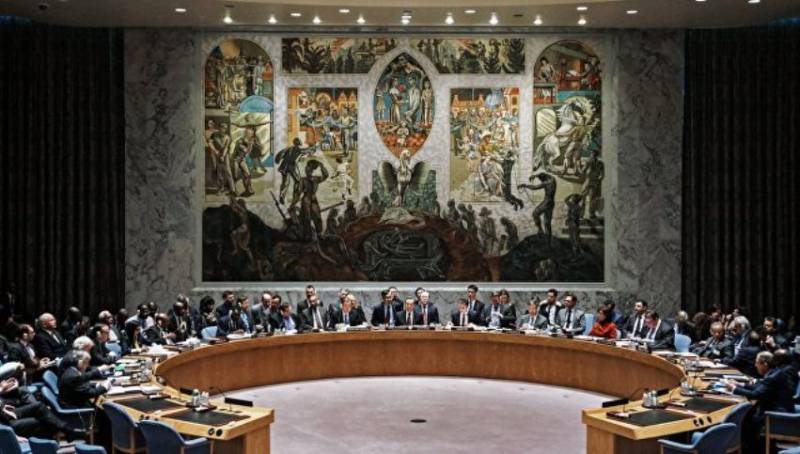 The draft document was supported by 11 votes. Two representatives voted against, and two permanent members of the UN Security Council abstained. Russia applied the right of veto, and the project was blocked.
"The draft resolution is not adopted because the permanent member of the UN Security Council voted against it," said permanent representative Vitaly Churkin.
On the eve Churkin said that the French version of the resolution has no chance of adoption.
"On October 8, the Russian Federation voted against the draft UN Security Council resolution prepared by France on the situation in Syria. His text, which was clearly presented when indulging in Washington immediately after the United States refused to comply with the Russian-American agreements on a Syrian settlement, grossly distorted the real state of affairs, was politicized, unbalanced and one-sided, "the Russian Foreign Ministry said.
It is noted that "all the blame for the escalation of tension in the SAR in the project indiscriminately placed on the authorities of the country."
"At the same time, a frank attempt was made by banning flights
aviation
in the Aleppo region, to provide cover for the Jabhat al-Nusra terrorists and the militants who merged with them, despite the obligations of UN member states to fight the terrorist threat with all available means, "the department explained.
The Russian draft resolution put to vote was also not adopted.
"The project is not accepted because the required number of votes was not cast for it," Churkin said yesterday.
The document was voted 2 of the five permanent members - the Russian Federation and China. The project was also supported by Venezuela and Egypt. Abstained Angola and Uruguay.
The Russian resolution supported the initiative of Special Envoy for Syria, Staffan de Mistura, to withdraw militants from Aleppo, and also called for the fulfillment of the agreements of the Russian Federation and the United States on Syria from September 9.
After Russia blocked the French resolution, British permanent representative Matthew Rycroft stated that "the veto imposed by Russia did not leave the possibility of forming unity in the Security Council." He called this step "the cynical abuse of the privileges and responsibilities of a permanent member of the UN Security Council."
"The representative of the United Kingdom pathetically exclaimed:" Stop (air strikes) now. " Indeed, stop now supporting a different rabble around the world - extremists, terrorists and various other lovers of the situation in this or that country. In general, stop interfering in the affairs of other sovereign states, leave these colonial habits, leave the world alone. And then the situation will improve in so many areas and areas of light ",
declared Vitaly Churkin.