The decision to deploy C-300 complexes in Syria was made after a leak of data on the US intention to "bomb Syrian airfields with cruise missiles",
RIA News
Statement by Russian Foreign Ministry spokesman Maria Zakharova on the TV channel "Rain"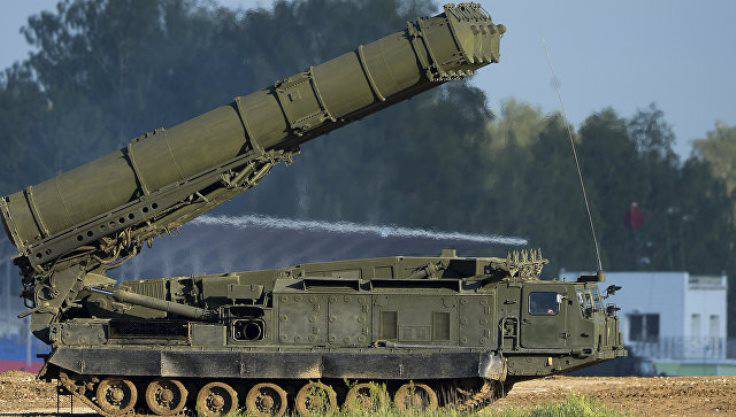 "C-400 has been there for a long time, and somehow everyone was okay with this, and no one said it was a show. They have been there for a long time, and it seems to me that everyone knew about it. C-300 appeared there after leaks from experts close to the American establishment went, and they were one after another, and had some reason to believe that they (the Americans) would bomb Syrian airfields with cruise missiles. "
- said Zakharova.
"Considering that our equipment is located there, an operation of the VKS is performed there and no one understands where this rocket will fly, and sometimes even the Americans themselves, given that there was a mistake in Deir-ez-Zor, they also don't understand where their missiles will go, (to Syria) and the C-300 complexes have moved, "she added.
Earlier, a representative of the Ministry of Defense Igor Konashenkov reported that C-300 will ensure the safety of the military in Hmeymim and Tartus.
"Let me remind American" strategists "that the air cover of the Russian military bases in Hmeimim and Tartus is carried out by the C-400 and C-300 anti-aircraft missile systems, the range of which can be a surprise for any unidentified flying objects," said Konashenkov.
He also noted that "the illusions of amateurs about the existence of" stealth aircraft "may face a disappointing reality."