Polish Defense Minister Antoni Macerevich expressed concern over the actions of the Russian military department aimed at strengthening the country's western borders, reports
RIA News
.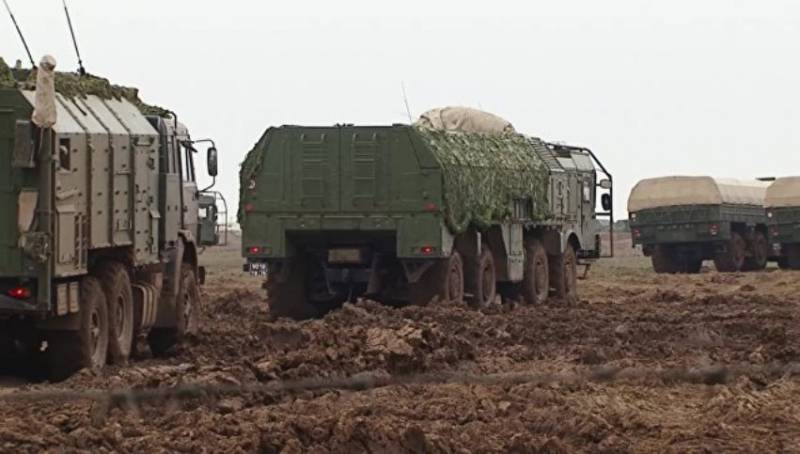 On Friday, Matserevich visited Lublin, where he visited the Polish-Ukrainian-Lithuanian brigade LITPOLUKRBRIG, commander of which Colonel Zenon Bzhushko was appointed.
"The tasks of the Polish-Ukrainian-Lithuanian brigade in the framework of cooperation between NATO, the EU and the UN are extremely important, but in addition to these tasks it plays a certain role in cooperation, enhancing security and establishing and deepening cooperation between Poland, Ukraine and Lithuania, as well as our armies" - said Matserevich to servicemen.
He noted that Bzhushko takes office "in a situation where we are in a more demanding period of tension and threat from the east."
"Almost every day we learn about acts of aggression and threats, almost every day we are informed about the transfer of new forces to the western border of the Russian Federation, starting from Kaliningrad and ending with the Black Sea. This should be a concern, "
- the minister said, adding that in matters of security, "the solidarity of Poland with the countries of the eastern flank of NATO will be unbreakable and will never change."
The United States also drew attention to the strengthening of the western borders of Russia, and believe that Iskander-M complexes are being transferred there.
At the same time, a military source from the Reuters news agency stated that the reasons for the transfer of Iskander to the Kaliningrad region "may or may not carry dangers" for the West.
"They transferred to Kaliningrad a similar complex in 2014 for military exercises. It can also be a political gesture - a demonstration of power to express dissatisfaction with the actions of NATO, "said the source.
Comment of the Russian side in connection with this statement RIA "
News
"Not yet available.