The Russian Foreign Ministry answered Kerry's call to investigate "possible war crimes of the Russian Federation in Syria"
US Secretary of State John Kerry on the eve announced that it was necessary to create a working group that would investigate "possible war crimes of Russia in Syria." This statement was strongly responded to by the Russian Foreign Ministry. Maria Zakharova, the spokesperson for the country's chief foreign affairs agency, called Kerry's words for exacerbating the situation and political juggling, and also advised Kerry to start with an investigation of war crimes committed in different years of the United States.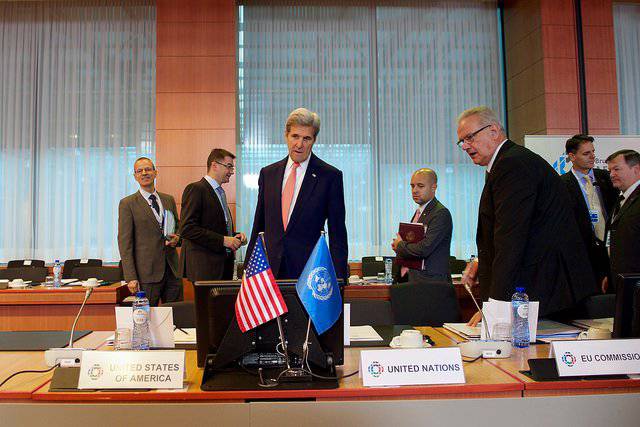 From an interview with Maria Zakharova
TC "Rain"
:
Kerry's statement is propaganda. Behind this terminology are very serious legal consequences, and I think that Kerry used all these terms in terms of exacerbating the situation. If it comes to war crimes, US representatives should start with Iraq. And then go to Libya, be sure to Yemen - to figure out what is there.
In addition, Maria Zakharova revealed American cards, stating the following:
The American side simply could not fulfill the armistice agreement in Syria. They themselves told us that they have no levers of pressure on the opposition.
The State Department tried to make an attempt to justify themselves in their manner. The official representative of the department, John Kirby, who quite recently actually threatened Russia with terrorist attacks in our cities and "bags for dead" against the Russian military in the UAR, said that Kerry's opinion was
as if unofficial
(quote
RIA News
):
Secretary of State John Kerry did not officially announce that Russia is committing war crimes in Syria. He expressed his sincere opinion that these violations of international law should be properly investigated, since they could potentially be qualified as war crimes. Such an investigation may be conducted in a UN format.