Deputy Defense Minister Anatoly Antonov spoke about the actions of the so-called "moderate opposition" in Aleppo during a briefing. According to Antonov, it is reliably known that the militants by all means prevent the civilians from leaving the occupied quarters of the largest Syrian city. Those "green corridors" that are created to exit civilians from the city, militants undermine, spreading disinformation around the city that this is allegedly the work of Assad troops.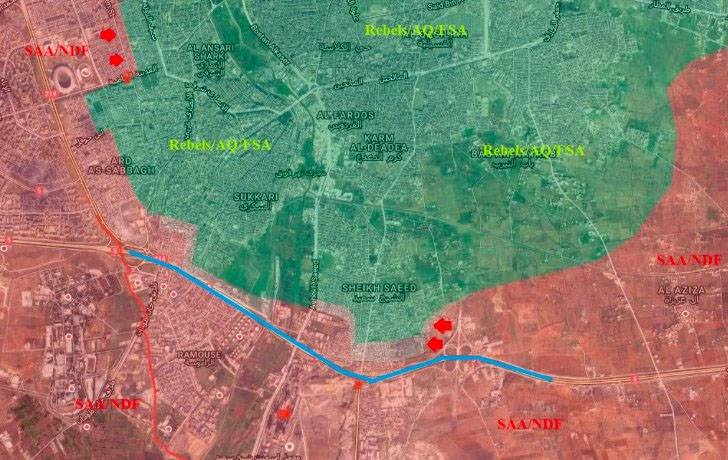 RIA News
cites the statement of the Deputy Minister of Defense of the Russian Federation:
The units of the Syrian army twice 15 and 16 September began withdrawing troops from the road "Castello". However, the United States could not organize the withdrawal of armed opposition units from the "Castello" road and the units of government troops returned to their original positions. We opened 7 checkpoints for the exit of the civilian population and a corridor for the exit of militants from
weapons
. However, the so-called opposition mined all the passages to get out of Aleppo, and repressions were organized against residents trying to leave the city. Moreover, the field commanders of the opposition detachments refused to allow a UN humanitarian convoy heading into the eastern part of Aleppo into the city.
According to the most modest estimates, in the eastern quarters of the Syrian megalopolis occupied by militants of various terrorist groups, there are at least 300 thousands of inhabitants. Civilians were in a situation of a full-scale humanitarian catastrophe, as the militants continue not only to conduct combat operations against the Syrian troops, but also use the civilian population as human shields.