A. Lukashenko on the supply of hydrocarbons to Belarus: "We will not agree with Russia - we will agree with Iran"
Speaking in parliament, President of Belarus Alexander Lukashenko said about the difficulties in the negotiation processes with Russia on the supply of oil and gas to Belarus. Recall that Minsk comes up with an initiative for Russian suppliers to reduce tariffs for the supply of hydrocarbons to Belarus in fact lower than Russian (taking into account transportation costs). Russian suppliers, in response, say that the prices of gas and oil for Belarus are already so low that they are not in the plane of real market relations.
Belarus decided to arrange a kind of demarche from 28 in September, raising the transit tariffs for pumping Russian oil to Europe by 50%. At the moment, new transit rates have not entered into force. If the agreement fails, they will begin their October 11 action.
According to Alexander Lukashenko, "we have to look for other suppliers of hydrocarbons." According to the news agency
BelTA
, this supplier the president of Belarus wants to see Iran.
From the statement of Lukashenko:
The third quarter we are working with a critical oil supply. This will destroy our processing plants. There are some new proposals. I think the Russian president intervened in this issue, and we will find a solution to this issue. We are ready for a compromise. We are currently negotiating with Iran, which is torn in sources for the supply of oil and which will lower our price.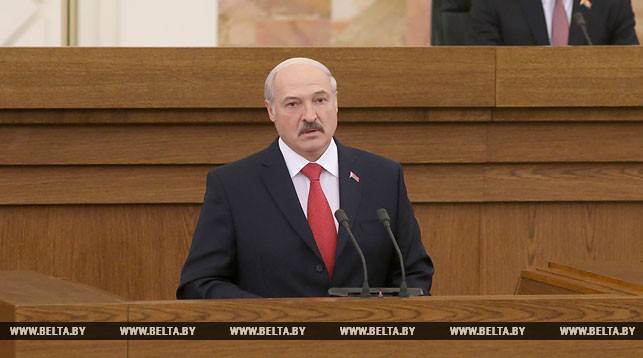 A somewhat strange expression: "is torn in sources for the supply of oil", given that Iran is the source of hydrocarbon supplies. Therefore, the question of who exactly "rushing around in the sources" would be worth answering to the head of the Republic of Belarus himself.
Alexander Lukashenko added that the matter, it turns out, is not at all about money, but he did not specify what it was then (quote
TASS
):
Not in the accounting case. If we start to consider who is for whom, to whom it is more expensive, then we will go far. We do not want to do this. We want normal, equal cooperation. If this happens, then Russia will never have problems with us.
It is expected that negotiations between the Russian Federation and the Republic of Belarus at the level of energy ministries should take place in the near future.