Poltorak: 173 Ukrainian servicemen killed in ATO zone this year
The head of the Ministry of Defense of Ukraine, Stepan Poltorak, during his visit to Sweden, said that "separatists" in the Donbass this year regularly violated the armistice regime, which resulted in the death of 173 servicemen of the Ukrainian army, reports
RIA News
.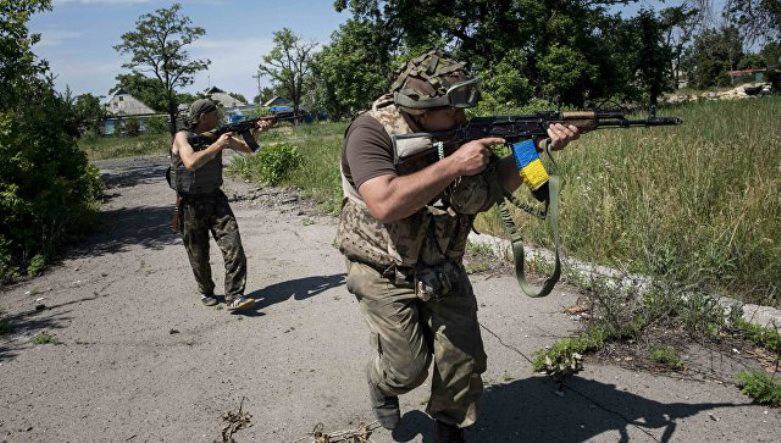 "Since the beginning of the year, the ceasefire regime in the Donbas has been violated thousands of times over 12, which led to the death of 173 soldiers"
Poltorak said on Thursday.
And, of course, the notorious "Russian threat" was not ignored. The minister complained to his foreign friends that Russia continues to interfere in the internal affairs of Ukraine, and that at the present time on the territory of Donbass there are about 6-th thousand Russian military.
Meanwhile, the Ukrainian national battalion, stationed in the ATO zone (in Volnovakha), stated that he was not going to fulfill the agreement on the breeding of the opposing forces in the Donbas, and would not leave his positions.
"Our power support (of the Ukrainian army) in the event of an escalation of the conflict with the enemy will be instant. We do not need orders, bureaucracy ... We will simply act, "a spokesman for the battalion named in his interview to the channel 112 Ukraine. Kulchitsky Denis Malyhin.
"If our military, bound by statutes and orders, depart, then residents can sleep peacefully, because there are volunteers like me who can take
weapon
"He added.
AP Photo / Evgeniy Maloletka