Exposing hysteria around Fukushima
A couple of days ago the article "Fukushima poisoned the entire Pacific Ocean. But a strange conspiracy of silence reigns around the catastrophe," which caused a lot of controversy and unrest, reigned in RuNet.
Let's start with the colorful pictures that are in this article.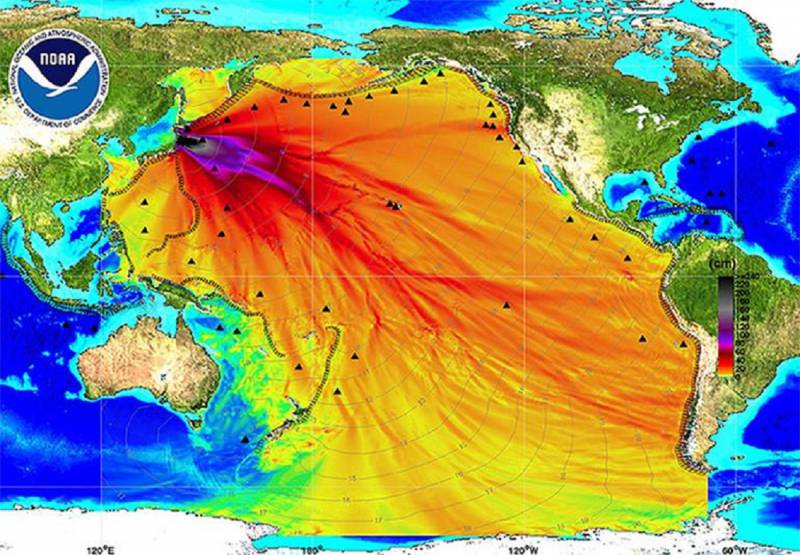 This photo is presented as a map of the Pacific Ocean infestation. In fact, this is a map with calculations of the maximum height of the tsunami wave from the Japanese islands. It is taken from the article "How the vibration of earthquakes in Japan spreads to the sea throughout the world."
Photos of poor starfish taken on the beach of Lincolnshire England. For Fukushima, they have nothing to do.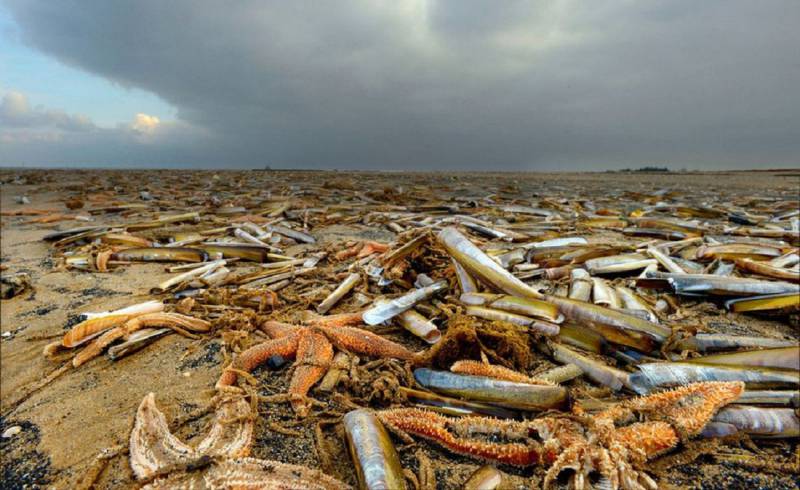 A picture of trash in the ocean can only impress an ignorant user. This problem has been around for a long time.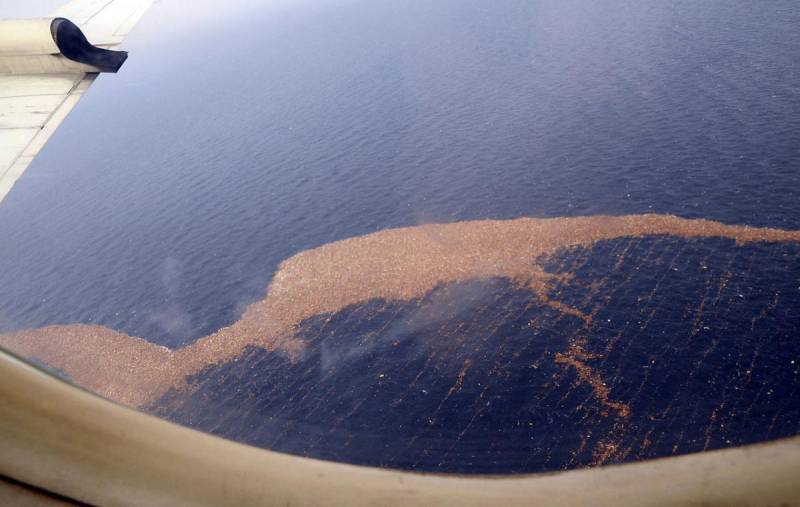 Even if you believe in a conspiracy of silence, sooner or later information about this would be leaked to the social network. But there is silence.
And people are not indifferent to radiation. From the moment of the accident to our days, 105 objects with an increased level of radiation were detected at customs with Japan. These were cars and parts for them. That is, everything that passes through the border passes an obligatory radiation test.
For those who are experiencing, as people now live on the west coast of America, there are test results from the US nuclear laboratory made from 2011 to 2014: http://radwatch.berkeley.edu/salmon.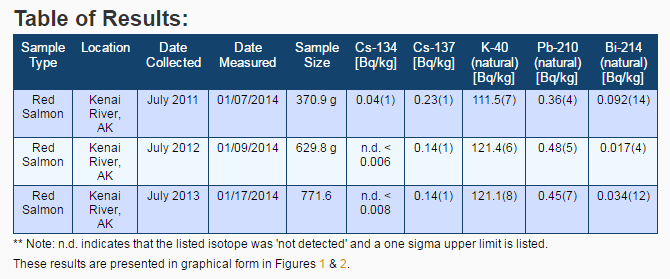 As you can see, the figures do not exceed the permissible norms.
It turns out that the radioactive background on the west coast of America is normal. There is no evidence that a huge number of sea stars died due to the accident at a nuclear power plant in Japan. Photos of poor animals were added to elicit appropriate emotions in the reader and hide the lack of evidence.
Please note that the guilty party for this crash was General Electric. Allegedly, all these years she hides the truth from people. Those who wrote such articles are not embarrassed that it is almost impossible to hide such a global catastrophe. All of this is similar to corporate wars, where major campaigns throw mud at each other.
By the way, this is not the first time that a nuclear catastrophe is used for such purposes.