AvtoKrAZ announced the creation of the first Ukrainian unmanned armored car
The first unmanned armored car at the KrAZ Spartan base passed state tests and is ready for adoption by the Ukrainian army, reports
Lenta.ru report
message to AvtoKrAZ.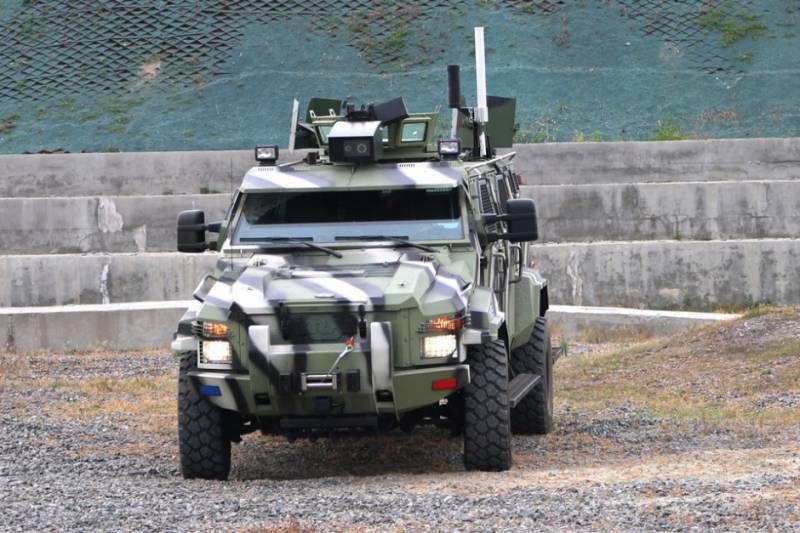 The release notes that the car has Pilotdrive autopilot, "equipped with special sensors that allow the car to easily navigate on the road."
According to the press service, "the complex includes a thermal imager with an automatic target designation and capture system, a circular video camera, front and rear radars for detecting obstacles, a range finder, and a capacitive sensor of human presence within 18 radius meters."
"Due to the Pilotdrive system, KrAZ Spartan easily recognizes the width of the road, as well as the obstacles around it. The system of analysis and decision making works in a split second, which allows the car to instantly react to obstacles, "the company said.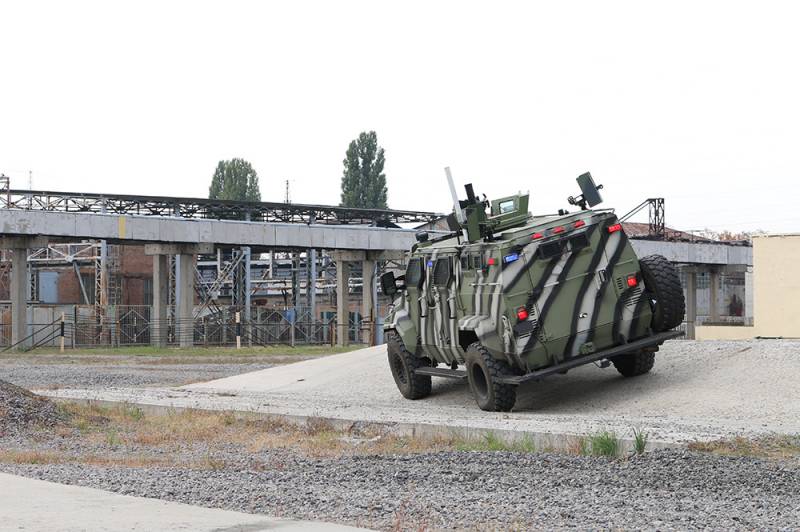 It is also reported that the unmanned machine can be controlled "using a tablet, smart glove or operator station."
The armored vehicle's tasks include "minimizing the risks to the military and preserving the lives of personnel when performing tactical tasks such as transporting ammunition, food, fuel, and medicines to a war zone and evacuating the wounded," the release said.
http://www.autokraz.com.ua