The US agency reports on the possible exchange of tactical nuclear strikes in Syria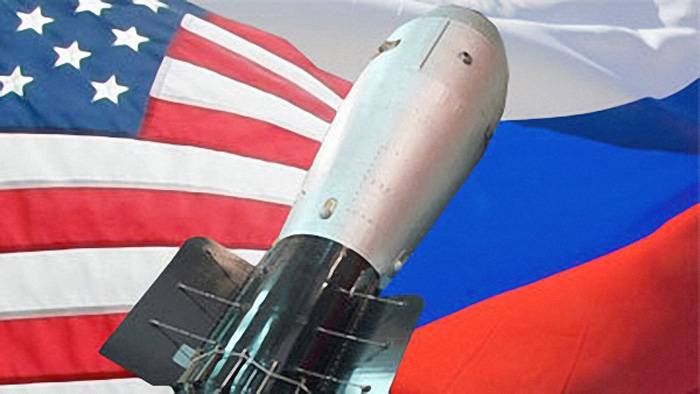 American
news
agency
Newsroom
Article
"URGENT: Military Told Prepare for a Nuclear Tactical Nuclear Exchange in Syria! Stateside
reports that military experts from the United States who are in and around Syria, together with their family members, urgently recall their homeland.
"We were told to prepare for the exchange of tactical nuclear strikes with Russia in Syria, and the forces in the United States were ordered to prepare for a similar exchange of intercontinental ballistic missiles with Russia after fighting broke out in Syria."
In addition, these instructions included warnings to families of servicemen to immediately move away from the US military bases, which are expected to be subject to a possible intercontinental attack.
The agency confirms this information with contacts with three members of the families of military personnel who are located at various military bases in the Middle East.
According to the agency, the Pentagon refuses to comment on these messages, which is rather strange. As a rule, the Pentagon categorically denies erroneous messages. But not this time. Now the Pentagon answers:
"No comments"
. As of 8: 25 pm EDT 4 October this information is confirmed from the sidelines of the diplomatic negotiations on Syria between the United States and Russia.
It is also alleged that the United States is going to directly attack the Syrian forces around Syrian President Bashar Assad and, possibly, Assad himself. Such a decision was allegedly made because efforts to overthrow Assad with the help of "rebels" because of Russia failed, and the US will not accept this reality.
The article further describes the stages of the development of the conflict around Syria, the objectives of the parties and the results achieved by the parties. The information that the Ministry of Emergency Situations of Russia 4 of October launched a three-stage operation "Drill" ("Drill"), during which radiation, chemical and biological protection of personnel and the public during emergency situations on critical and potentially dangerous objects. Fire safety, civil defense and protection of civilians in social institutions and public buildings will also be tested.
The agency emphasizes that during these exercises more than 40 million people from the civilian population, 200 000 rescue specialists and about 50 thousands of vehicles will be involved. These facts allow the agency to accuse the US government and President B. Obama of criminal inactivity, since nothing is being done to protect the US civilians.
I do not know how these messages reflect the truth, but the clear concern of the American media speaks of the seriousness of the situation.