Dresden sends Merkel to Siberia
The German government is discussing the possibility of introducing new sanctions against Russia. Such information is published by the American edition.
The Wall Street Journal
. The material of the American magazine states that the German authorities "anxiously perceive the actions of Russia in Syria."
It is strange that the German authorities do not feel anxious about the actions in Syria of the United States and their puppets from Dzhebhat an-Nusra and ISIS (banned in the Russian Federation) ... It is even more strange that during the time when the militants were fully in charge of Syria before the start of the operation of the Russian Aerospace Forces, Germany did not discuss (and does not discuss now) the imposition of sanctions against the same "Islamic state".
Meanwhile, in the WSJ they write that not all representatives of the German authorities are ready to support the next package of anti-Russian sanctions. The fact is that the party of Chancellor Merkel suffers one defeat after another in the regional elections, which indicates a loss of support for the policies of the authorities on the part of ordinary citizens. And the new sanctions against Russia are a new response from Russia, which will definitely not give impetus to the economy of the same Germany. And the question of refugees from Syria, which the majority of Germans want to send back so much (in particular, if the antiterrorist operation in the SAR ends successfully), is extremely urgent in the Federal Republic of Germany. On this basis, it can be stated that the idea of ​​new sanctions against Russia could hardly have occurred to the German authorities themselves ...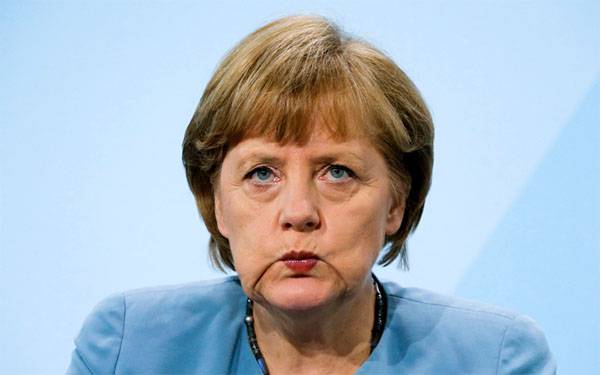 Yesterday it became known that a meeting of political directors of embassies of a number of states from the group of so-called "friends of Syria" was held in Berlin. Political directors discussed further actions of the "coalition" in Syria and the main question: how to present their own aggression against the SAR and government forces as a counter to the "anti-human actions of Russia".
And according to Dresdenpix.de, it took place in Dresden
stock
in which several hundred people took to the streets with posters "Merkel - to Siberia, Putin - to Berlin".