Press office
Russian government
published a report that Moscow suspends cooperation with Washington in the field of research and development in the nuclear and energy sectors. A cooperation agreement of this nature was signed in Vienna in 2013. It is reported that Russia is taking this step because of the unfriendly policy of the United States, manifested in the introduction of anti-Russian sanctions.
From the document:
The actions taken by the United States in connection with the imposition of sanctions against Russia directly affected the areas of cooperation envisaged by the agreement. Such a move by the American side constitutes a significant violation of the terms of the agreement, the purpose of which is to expand cooperation between the parties in scientific research and development in the nuclear and energy fields and to create a stable, reliable and predictable foundation for such cooperation.
The US Department of State responded to the decision of the Russian government. Commentary on this was given by the official representative of the ministry, Mark Toner (quote
RIA News
):
This is a real tragedy, because we have had successful cooperation in these areas. This is in the interest of both countries.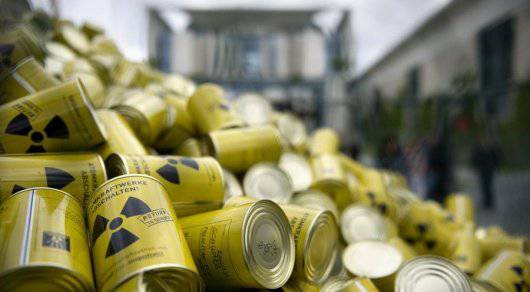 Judging by the actions of the United States in recent years, such "cooperation" was in the interests of American corporations, but not Russia, since the Western "partners" built various barriers for the Russian energy companies, including the so-called "energy packages", pressed by the United States in the European Union.
The suspension of the agreement provides for the actual break of cooperation between Rosatom and the US Department of Energy on the transfer of scientific reactors to low-enriched uranium.