The Moscow District Military Court considered the petition of the prosecution to extend the arrest of a Moscow State University student, Varvara Karaulova, who changed her name to Alexander Ivanov. Recall that Ivanova (Karaulov) is accused of contacts with the militants of the so-called "Islamic state" (prohibited in the Russian Federation). At the time, "at the call of a recruiter, a student of the Faculty of Philosophy of Moscow State University went to Syria, but was intercepted in Turkey. Returning to the Russian Federation, she did not refuse to contact with the IG terrorists, after which she was placed under arrest.
Lawyers Karaulovoy urged the court to refuse to extend the arrest, but the judge did not support the defense in this case. This is due to the fact that during the investigation the Moscow student's desire to join the so-called "group of female jihad" became clear. In essence, this is a cell in ISIL, whose members are being prepared to commit terrorist acts as "live bombs". As you know, the IG recruits girls for the so-called "sex jihad" and as suicide bombers.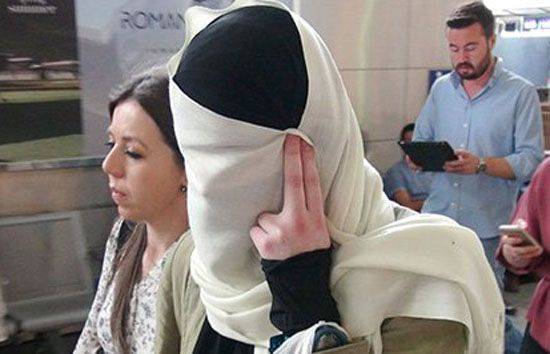 Initially, the version that the terrorists Karaulov, who knew several languages, was needed as a suicide bomber, was rejected, but then the investigation had certain evidence.
RIA News
cites the statement of the public prosecutor expressed during the trial:
Ivanova tried to join the group BADR, which is part of the banned group of the IG, whose members organized terrorist attacks by self-exploitation, including in Syria.
Protection Karaulova (Ivanova) considers her an innocent "victim of love." It was the love of an ISIL recruiter, according to lawyers, that pushed the young Muscovite to ill-conceived actions.