Trump and his team: Russia does not respect the US government, it must be stopped
Republican Donald Trump, who claims to be the president of the United States, believes that Moscow has frustrated an agreement to resolve the conflict in Syria, thereby showing complete disrespect for the American leadership, reports
RIA News
.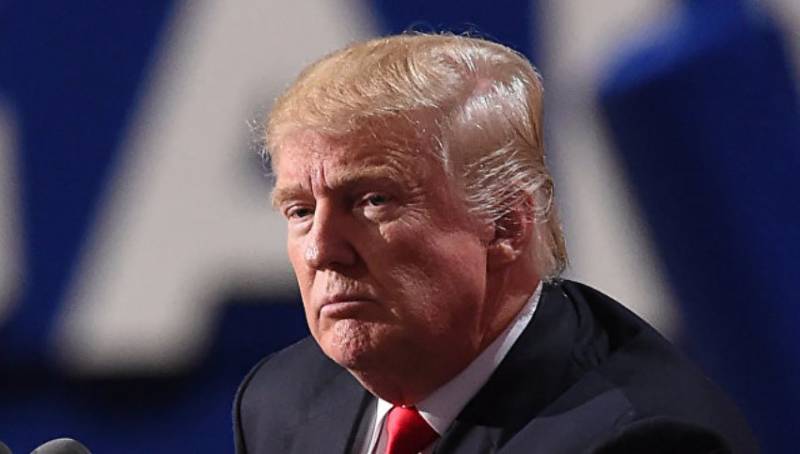 "Russia has violated the treaty, and now they are shooting, bombing and stuff like that." This should stop and should stop quickly, "
Trump said at a gig in Arizona.
According to him, such actions by Moscow indicate that Moscow "has no respect" for the American leadership.
Trump's anti-Russian controversy was supported by the candidate for Republican Vice President Mike Pence.
"The United States, the greatest country in the world, has just left the cease-fire agreement, while Vladimir Putin is installing anti-missile systems in Syria. America must now create safe zones so that families, vulnerable families with children can leave these territories (in Syria). We have to work with our real partners in real time, right now, to accomplish this, "Pence said in a debate with his Democratic rival.
"The leader of Russia dictates the conditions of the United States" on the Syrian issue, and this is unacceptable, he said.
"Russia's provocations must be met by US force. If Russia wants to continue the barbaric attacks on civilians in Aleppo, the United States should be prepared to use military forces to strike at the military targets of the (Bashar) Asad regime ",
added Pence.
"The Russian bear never dies, it only hibernates
- he said. - (Therefore)
we also have to deploy an anti-missile shield in the Czech Republic and in Poland that Barack Obama and (presidential candidate) Hillary (Clinton) refused to offend the Russians in 2009. "
Recall, on Tuesday, the Russian military said that the United States failed all agreements to end the fighting in Syria, allowing terrorist groups to carry out another regrouping and replenish stocks.