Zakharova explained to the Prime Minister of the Netherlands what should be considered "absurd" in the situation with "Boeing"
The representative of the Russian Foreign Ministry, Maria Zakharova, in her "Facebook" responded to the Dutch prime minister, who called Moscow's absurd claims about the work of the investigative team over the collapse of the Malaysian "Boeing" in the Donbass.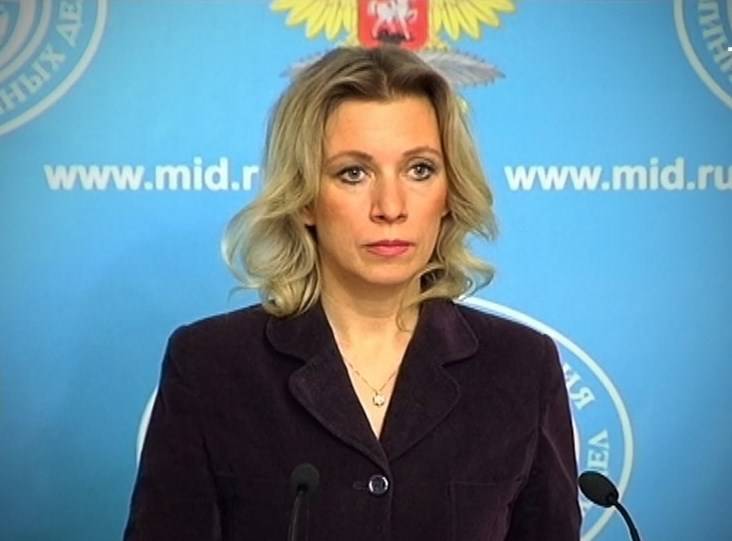 "It's absurd for a few months not to include Malaysia in the joint investigation team and not to let experts come to the crash site of" Boeing "under the pretext of their security",
- newspaper quotes Zakharov
Look
.
"And the absurd is not to collect all the wreckage of the aircraft and leave them to rot in the fields for several months. And, of course, the absurd is not to report to the Security Council (UN) on the progress of the investigation, inventing your own reporting forms. And to consider the data of objective control as insignificant (Russian radar stations) is absurd in the square ",
- stressed the representative of the Foreign Ministry.
Recall, on Monday, Ambassador Renée Jones-Bose of the Netherlands was summoned to the Russian Foreign Ministry, where she was given serious arguments about Moscow's rejection of the working methods and conclusions of the investigative team.
"The Russian side still believes that they (the methods of work) were distinguished by secretiveness, opacity and bias. It was pointed out that it was unacceptable to ignore important objective information provided by the Russian side, which undermines the cooperation of Russian experts with the investigation and also compromises the efforts being made to establish a true picture of the tragedy, "the ministry said.