Mass media: the Kord-M large-caliber rifle will go into service in 2017.
Next year, the Russian special forces will receive a large-caliber sniper rifle "Kord-M", capable of striking manpower and light armor of the enemy at a distance of 2 km, according to
News
with reference to a military source.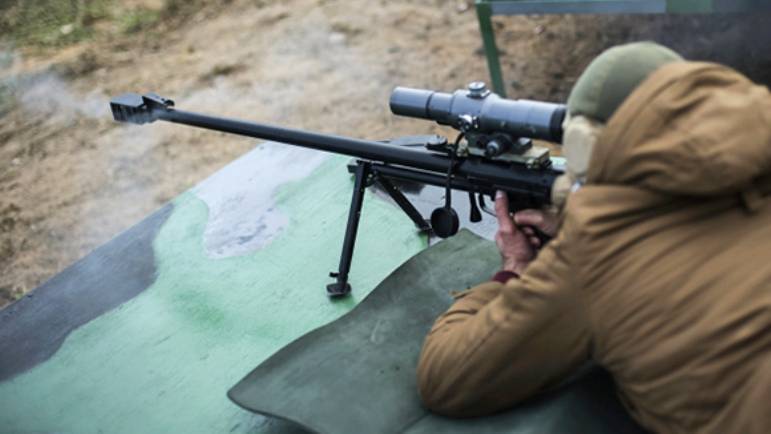 The weight of the sniper complex "Kord-M" (ASVK-M) is about 10 kg. It was developed at the Kovrov plant to them. Degtyareva (ZiD).
The new rifle turned out to be lighter than foreign competitors (in particular, the American M82, used by almost all the special units of developed countries), also, according to the first reviews, it surpassed foreign analogues in aiming shooting, the material says.
"Currently ASVK-M completes the test. At the beginning of 2017, the first products will go into service with special purpose units and subunits, as well as the Airborne Forces, and in the future they will join the arsenal of snipers from mountain rifle brigades, "said a source.
Now Russian sniper-special forces are armed with "large-caliber sniper complexes Kord", which weigh more than 1,5 kg with a length of 12 m. An experienced sniper strikes a target from the Korda at a distance of 1,5 km, "he added.
"A large-caliber sniper rifle should not be too light. After all, the heavier the rifle, the better it is at the expense of its mass extinguishes a very strong impact when shooting. For example, the return of the usual "Kord" exceeds by several orders of magnitude when firing from an AK-74 submachine gun. And the return of a large-caliber complex negatively affects human health. In particular, during long-term shooting, the kidneys suffer, and there is a feeling that you have sounded well on the head. In Kord-M, the designers managed to find a reasonable compromise, and losing weight did not lead to an increase in recoil, "
The sniper officer told the newspaper.
According to him, the standard Kord is "a good rifle with excellent accuracy, but it is more suitable for motorized rifle brigades and divisions snipers that mostly move on armored cars."
"The special forces in the action in the enemy's rear all
weapon
carry on their shoulders, so the mass of weapons is one of the most important factors for the success of the actions of special forces, "the sniper explained.
RIA Novosti / Evgeny Biyatov