The Ministry of Defense intends to form rescue regiments in each district, which will deal with the elimination of man-made disasters, natural disasters, infrastructure restoration and evacuation of people, according to
News
with reference to a military source.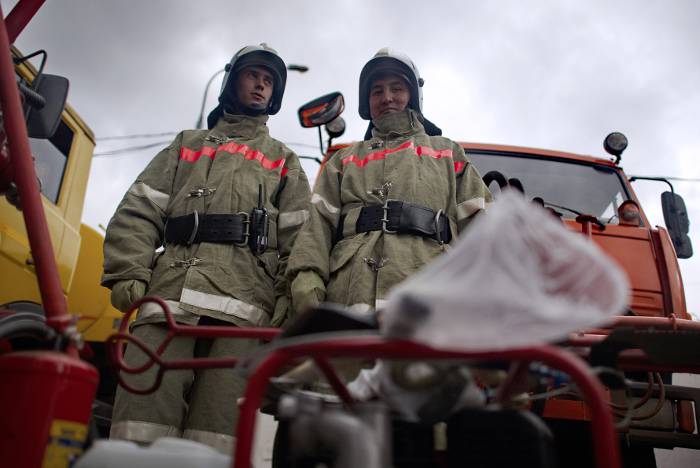 One such unit, the 100-th separate regiment of material support (100 FSS), already exists. He reports directly to the leadership of the Ministry of Defense.
"At present, the principal decision on the formation of new military units has already been made. Now all the documents necessary for the formation of new regiments are being coordinated. It is planned to create five new regiments, which will be directly subordinate to the commands of the military districts and act in their area of ​​responsibility. And 100-th OPO will retain the status of a part of direct subordination to the leadership of the Ministry of Defense, "said a source.
The exact timing of the formation of such parts, he called it difficult.
"It's a mistake to assume that the new shelves will duplicate the functions of the MES. The main task of the new military units is the elimination of the consequences of natural disasters and man-made disasters on the territory of military units and military camps. And only if necessary, they are planned to be recruited to assist the units and divisions of the Ministry of Emergency Situations ",
- The interlocutor explained.
According to the military historian Dmitry Boltenkov, the need for a "military Emergency Situations Ministry" is due to the presence of the Ministry of Defense of the most complex infrastructural facilities that are quite vulnerable to natural disasters and man-made disasters.
"These are various ammunition and nuclear
weapons
, bases of fuels and lubricants, airfields and naval bases. For example, incidents at arsenals, unfortunately, happen quite often. And during the fires in the Moscow region in 2010, the base for storing marine property burned down
aviation
Navy, "he said.
"Modern military operations also lead to the destruction of the social infrastructure and lead to man-made disasters that are not only dangerous for the civilian population, but also seriously hinder the troops from carrying out combat missions," added Boltenkov.