Results of the Colombian referendum lead to the continuation of the civil war
In recent weeks, the Colombian press has reported
historical
agreements between the country's authorities and representatives of the so-called Revolutionary Armed Forces of Colombia (FARC). In Colombia itself, the FARC, which includes rebel armed groups, was considered a terrorist organization. Based on the agreements of the country's authorities with the leaders of the FARC (FARC), the end of the long-term civil war in Colombia was even announced.
At the same time, the issue of peace with the FARC was submitted to a national referendum. His results were such that they say that until the end of the confrontation in this Latin American country is still very far away.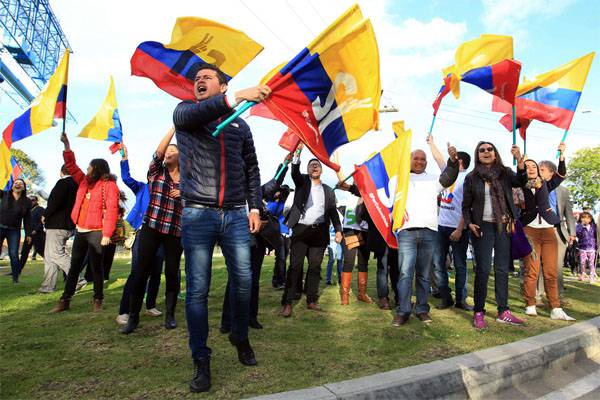 According to
RIA News
, during the plebiscite in Colombia, 49,76% who came to the polling stations voted for peace with the FARC, about 50,2% expressed their unwillingness to support such an initiative of the authorities. This suggests that the country is divided into two almost equal camps, one of which is in favor of continuing military operations against the mentioned rebel forces, who call themselves Bolivarians.
It is worth noting that the leader of the FARC some time ago did seem to be impossible. He delivered a speech to all Colombians and asked for forgiveness from the relatives of the victims of the civil war. However, judging by the results of the referendum, this did not work for more than half of the voters. Now, the further actions of the Colombian authorities are not completely clear, since the nominal majority actually spoke in favor of continuing the armed confrontation with the rebels, despite the fact that the leader of the FARC announced his full readiness to cease hostilities.
https://theconversation.com