For the "Night Hunter" developed a new navigation equipment
For the helicopter Mi-28H developed equipment that does not allow the car to stray from the course in a difficult situation, reports
Rossiyskaya Gazeta
With reference to the press service Rostec.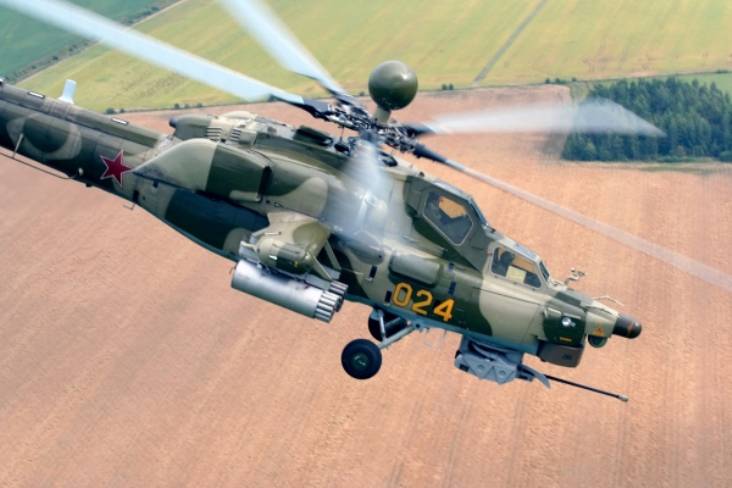 As the company noted, "the equipment allows the helicopter to automatically maintain a predetermined course in a difficult situation, with electronic countermeasures and in the absence of satellite navigation systems."
Such equipment is used in ballistic missiles, where "accelerometers and angular velocity sensors constantly measure motion parameters, and the electronics, knowing the starting point, calculate the current location."
"Instead of several devices used previously to determine flight parameters, one block is now used. In addition to measuring the height, speed and angle of drift, it performs the functions of a radar and can also determine the slant range to the surface and its type: water, land, forest. Previously, due to the lack of such a possibility, errors could occur - for example, when moving from land to sea. The device allows you to securely fix the helicopter at the hovering point at zero speeds. In the aggregate, the new equipment significantly improves the machine's controllability, flight safety and the accuracy of the tasks, "
- said in a statement.
The newspaper reminds that in August the Ministry of Defense began to test a modernized version of the Night Hunter (Mi-28НМ) with a supra-arm circular viewing radar and advanced electronics.
Sergey Soldatkin / RIA News