Information Agency
Bloomberg
reports that he received the first lawsuit from a US citizen against Saudi Arabia about the involvement of this country in the terrorist attacks of September 11 2001. It is known that the anti-Saud lawsuit was filed by Stephanie Ross Desimon in Washington. This woman 15 years ago lost her husband during a terrorist attack on the Pentagon building.
It should be recalled that during the week the American Congress overcame the presidential veto and in fact authorized the filing of lawsuits by American citizens against Riyadh. This decision is explained by the fact that among the 11 terrorists, September 2001, the largest number are citizens of Saudi Arabia (according to the latest data there were 15 people from 19).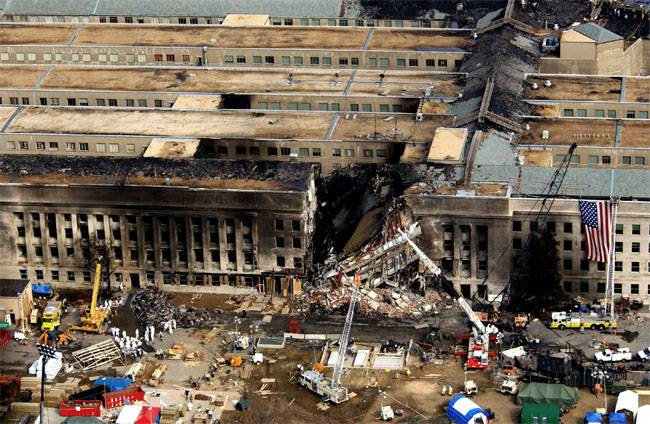 Stephanie Ross Desimon was pregnant in September 2001. Her husband - an officer of the US Navy, was in the building of the main defense department when the plane, controlled by terrorists, fell in the area of ​​one of the links in the Pentagon building.
According to Bloomberg, Desimon is suing Saudi Arabia with a charge of supporting al-Qaida and Osama bin Laden. The amount of claims has not yet been disclosed.
On the eve of Saudi Arabia announced that the decision of the US Congress could have "devastating consequences." According to the Saudi news agency
Saudi Press Agency
Riyadh is ready to sell its giant dollar assets, as they can now be frozen by the decision of the American courts.