Another "ingenious" thought was expressed by the head of the Polish Ministry of Defense, Anthony Matserevich. The minister was buzzing over the origins of international Islamic extremism and came to "startling" conclusions. According to Matserevich, it is to blame for the creation of Islamic fundamentalism, which has been reborn into extremism and terrorism (attention!)
Russia
...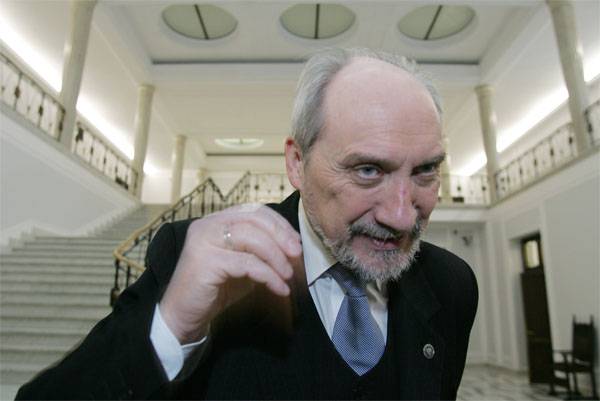 Matserevich statement cites the Ukrainian edition
"Press of Ukraine"
referring to the Polish media
Interia
:
Russia could create, and therefore supports radical Islamic terrorism. The answer to this question is fundamental for our civilization. I urge everyone to think about it.
The same Matserevich agreed to the fact that the conflict in the Donbass is a "clash of civilizations". On the one hand, it is a European, Western civilization, and for this reason, as Matzerevich understands, it is correct, and on the other hand, it is an invasive civilization.
This is not the first enchanting nonsense of Mr. Matserevich. Most recently, the Polish defense minister, who managed to surpass all his predecessors in recent years in Russophobic rhetoric, announced that the Russian special services "deliberately prepared the wreck of the Polish side of the No. XXUMX near Smolensk."
Despite the fact that the statements of Matserevich more resemble the nonsense of a mentally ill person with a whole chain of delusions and phobias, it is precisely these nonsense that even entire segments of the population in the West are ready to believe. And it is for such purposes that the talking head in the position of the Polish Minister of Defense is being exploited with such activity ...