From October 1, a new reserve currency appears in the global financial system. It will be the Chinese yuan. The decision on this, made in November 2015 by the board of directors of the International Monetary Fund, takes effect tomorrow. Today, the world's reserve currencies include the US dollar, the euro, the British pound sterling and the Japanese yen.
After the Chinese yuan is included in this circle, its share in the composition of world reserve currencies will be 11%. This is the third position after the US dollar (40%) and the euro (31%).
At the same time, it is noted that the yuan is more likely to occupy the position of the euro, which is exempt from the reduction of trading operations in this currency. Over the past year, the share of the euro as a world reserve currency has decreased from 37 to 31%, and this is the most significant drop among all reserve currencies.
The economic environment discusses the question of why the Western economic model decided to "allow" the Chinese yuan to a circle of reserve currencies. Most often, experts say that the Chinese economy directly contributed to this, which is about to come in first place in the world (according to other sources, it has already come out).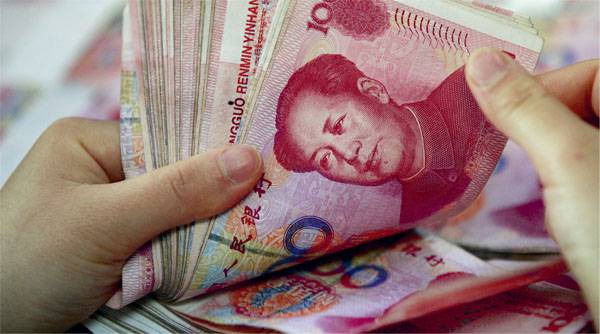 However, there is also a version that this is a conscious move by the United States, the goal of which is to "pull out" the yuan to a floating exchange rate, which will lower the competitiveness of Chinese goods.
Recall that in China there is a certain financial regulation by the government, and the United States accuses the Chinese authorities of deliberately undervaluing the yuan.