The Pacific Fleet is replenished with the newest sea transport of weapons
The newest sea transport of weapons "Akademik Kovalev" arrived in Vilyuchinsk to the place of permanent deployment, transfers
RIA News
the press service of the Ministry of Defense.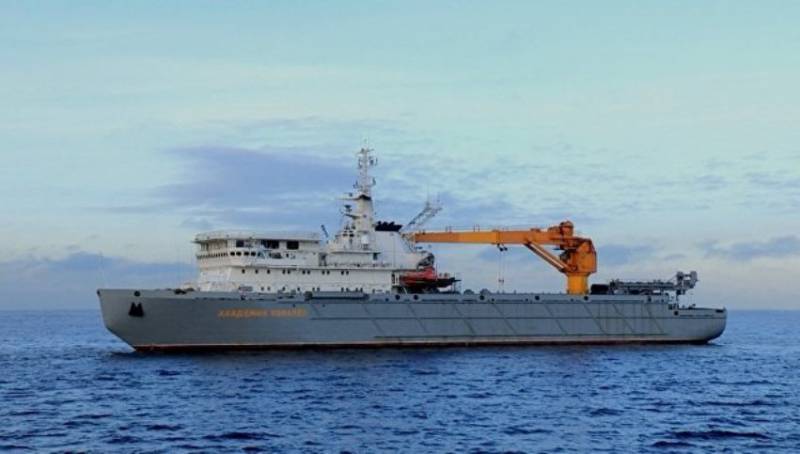 "As part of the implementation of the program to update the composition of the forces of support of the Navy and auxiliary
fleet
the latest marine armament transport of the project 20180TV "Akademik Kovalev" arrived at a permanent location in the closed administrative-territorial unit of Vilyuchinsk (Kamchatka), having completed the inter-naval transition from the North to the Pacific Fleet, "the release said.
It is noted that "the vessel has a reinforced ice class (Arc-5), is longer than 100 meters and has a displacement of more than six thousand tons, and is capable of receiving sea-based helicopters; the crew is about 60 people. "
The vessel is also equipped with an automatic positioning system, which allows it to be held at a given point in case of strong wind.
An "90-ton crane" was mounted on the "Akademik Kovalev".
Help Agency:
"Akademik Kovalev" is intended to provide for the planned combat training of the forces of the Pacific Fleet, built by the Zvezdochka company according to a project developed by the St. Petersburg design bureau Almaz. In 2014, the ship was launched from the boathouse and launched. The completion of the MTV Akademik Kovalev continued afloat. "
Ship repair center "Asterisk"