Russian embassy in the United States has taken additional security measures due to the threat of radicals
The Russian embassy in Washington has increased security measures due to the threat of radicals to hold protests in connection with the exacerbation of the situation in Syrian Aleppo, reports
RIA News
message of the press secretary of the diplomatic mission of Yuri Melnik.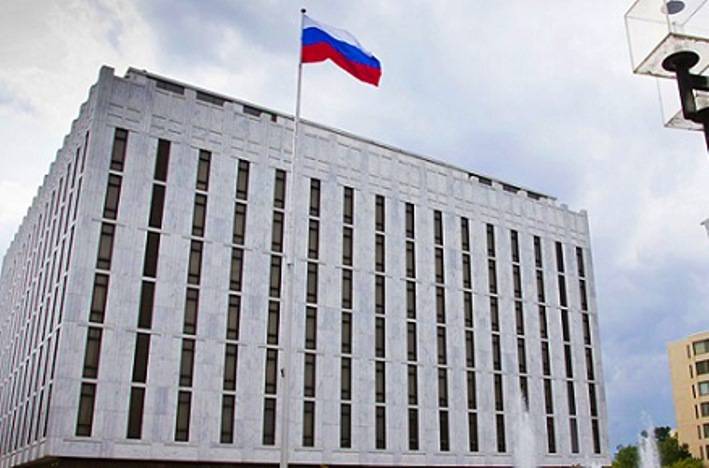 "We have strengthened our own security measures ... We recommend Russian citizens to refrain from crowded places, be vigilant and follow the recommendations of the Foreign Ministry",
said Miller.
He added that the recommendations of the Ministry of Foreign Affairs mentioned by him were published on the website of the Russian embassy.
Earlier, the press service of the Ministry of Foreign Affairs reported on calls by a number of extremist organizations (including Islamic) to hold 30 in September "World Day of Wrath and Protest" against the next round of hostilities in Aleppo. The ministry did not rule out that the radicals could use their protests "to attack Russia and provocations against its citizens."