Vitaly Savelyev, head of Aeroflot, was received by Vladimir Putin, President of Russia. The general director of the airline company told about the future plans of Aeroflot in terms of maintenance and renewal of the aviation fleet. Reports about it
Kremlin press service
.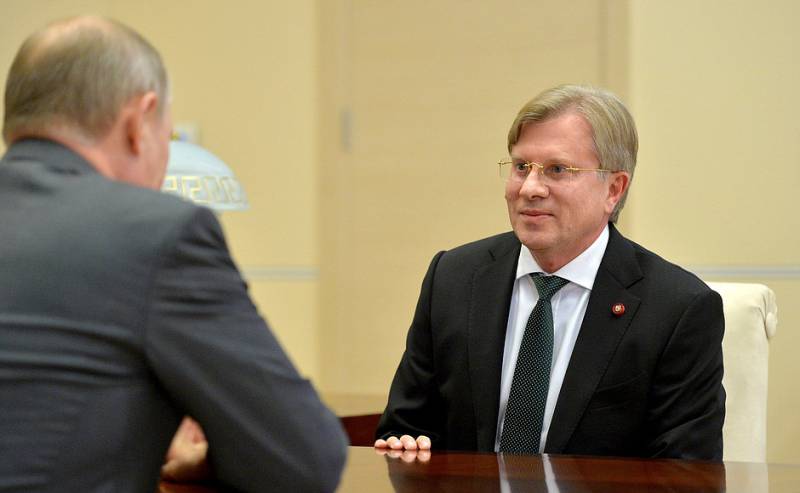 Saveliev noted that the percentage of domestic air travel has increased significantly. If in the 2009 year, the airline transported no more than 5 million passengers in the Russian Federation (with 11 million in the total number of Aeroflot passengers), by 2015, the increase was more than 4. Domestic air transportation of the company reached the value of 23 million passengers per year. In comparison with large European and American companies, this is more than a modest indicator, but the dynamics of its increase remain. Still a big problem for a significant increase in domestic passenger traffic in the field of air travel remains a substantial price for air tickets. The so-called low-cost airlines have allowed the price to be lowered on average, but this is still not enough.
Saveliev tried to declare that, according to the Australian research company, Aeroflot's separate air transportation ranks first in the world in terms of the dollar-kilometer combination, to which the president remarked:
You tell passengers about cheapness, they are unlikely to agree with you.
Vitaly Savelyev noted that Aeroflot was ready to replenish its fleet with a large number of domestically produced aircraft. First of all, we are talking about readiness to conclude a contract for the purchase of 50 MC-21 aircraft. In addition, the company intends to acquire the Sukhoi Superjet 20 aircraft to the available 30 vehicles. These purchases are planned for the 2017-2018 period.
The main task of the company, according to Savelyev, is to achieve indicators that allow Aeroflot to enter the top 20 world ranking.