Two US patrol aircraft Poseidon and the NATO E-3A AWACS on Wednesday conducted a flight over Russian borders in the Black and Baltic seas, as well as a group of Russian Navy ships in the Mediterranean, reports
Interfax
messages from Western sites that track the movement of military aircraft.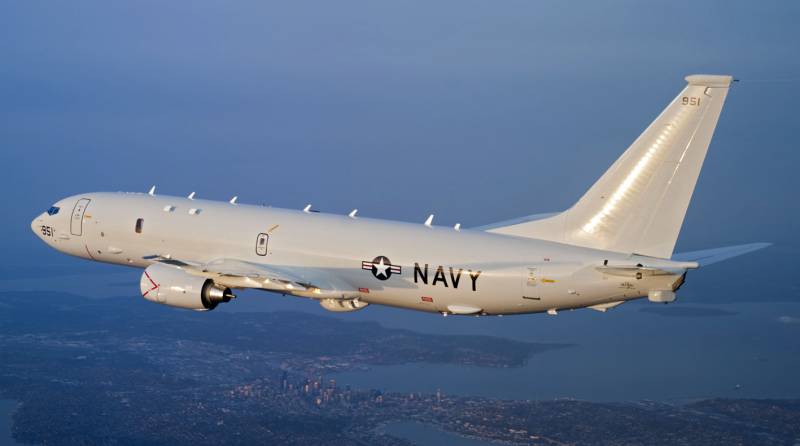 According to the information, one of the anti-submarine patrol aircraft Р-8А Poseidon took off from Sigonella airbase (island of Sicily, Italy) and flew over the border in the Crimea region.
The second Poseidon conducted a reconnaissance flight over the eastern part of the Mediterranean Sea in the areas where the Russian Navy ships were located.
In turn, the DRO aircraft and NATO guidance
aviation
E-3A AWACS approached the Kaliningrad region. According to observers, his flight passed through Poland.
The publication notes that the number of reconnaissance flights near Russian borders has increased markedly. The last time American planes approached the coast of Crimea is 26 September.