The command of the Marine Corps has developed a new concept for its troops, in which the emphasis is on a war with a "technologically strong adversary" rather than with "poorly trained and poorly armed insurgents," reports
Look
with reference to USNI News.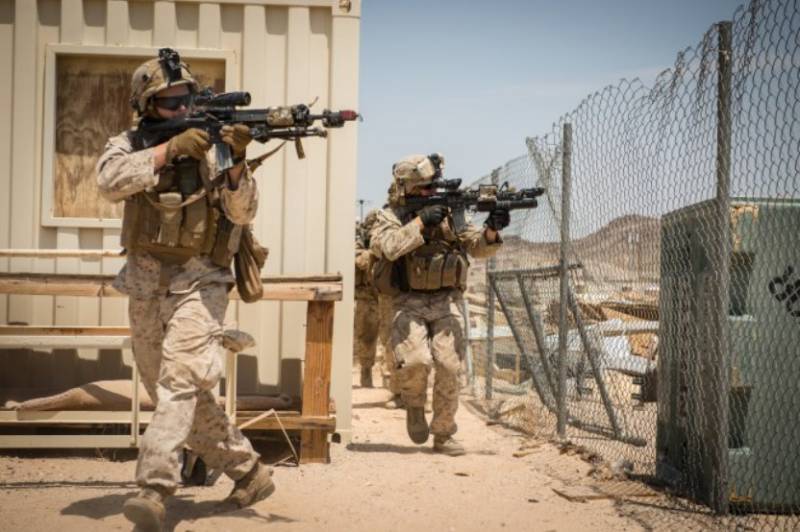 "Do we need to fix something (in the old concept from 2014 d)? We were crushed? No, but we constantly fought with the rebels, we were trained, equipped and organized in such a way as to oppose them, "says the publication of the words of commandant of the Marine Corps, General Robert Neller.
"The rebels (in Iraq and Afghanistan) were courageous and courageous, but that's where their opportunities were exhausted," he said.
"The rebels had no means of electronic warfare. They had no air force. They did not have the ability to effectively shoot from closed positions. They could not bring down our networks or drown out our signals. They did not have maneuverable armored units. They did not come up with complicated plans that could be misleading our troops ",
- listed Neller.
According to him, the new concept provides for the transition "to a maneuvering war through a combination of the use of various weapons, covering five different environments - air, land, sea, space and cyberspace."
Great importance is given to the information war. "If you can destroy the enemy, it is good, but it is better to defeat the enemy without a fight," the general noted.
He highlighted several important components of the concept, such as "integrating the capabilities of the Navy and the Marine Corps (ILC), developing the very structure of the expeditionary combined-arms units of the USMC, and improving the maneuverability of the" small and large units — infantry and support forces — in different landscapes along with logistics support operations. "
In addition, according to Neller, it is necessary to pay attention to the training of the ILC fighters and review the requirements for candidates for service in the marines.