More than 500 military personnel and around 10 armored vehicles of the 106 Airborne Division were paratrooped on a new landing platform Noviki in 40 km from Ryazan on Monday. The landing was carried out from IL-76 aircraft, the press service reported.
Ministry of Defence
.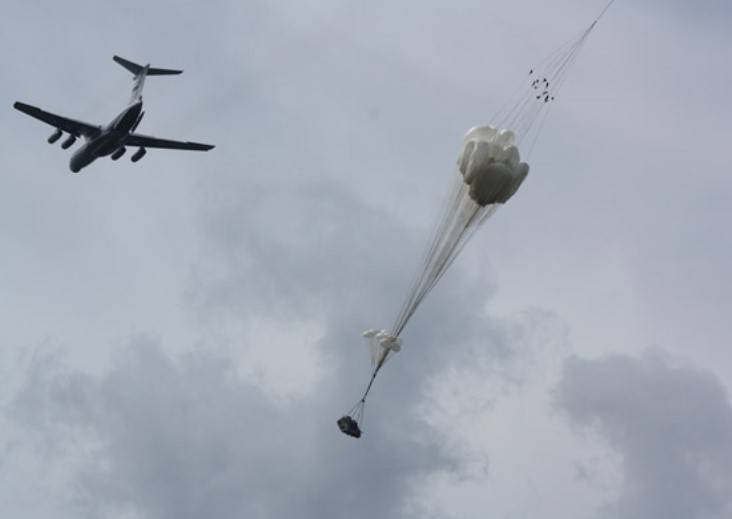 It is reported that "paratroopers with standard weapons landed in the areas of performance of tasks on parachute systems D-10".
«
When performing a parachute landing, more 10 upgraded BMD-2 and BTR-D were parachuted on multi-dome parachute systems (MKS-350-9). Combat vehicles incorporate the latest automated control system that will provide a steady transfer of digital and coded information on all available means of communication from the soldier to the command of the exercise, "
- said in a release.
Prior to the use of the main forces, several reconnaissance groups were abandoned in the "action areas", "which conducted search actions in nearby areas of the landing site, identifying and destroying the enemy's conditional forward detachment".
In the large-scale command-and-control unit held on the territory of 3-s of the RF subjects, a total of about 3,5 thousand people were involved and up to 350 units of military and special equipment.
The event was held in the framework of the Military Inspectorate of the Ministry of Defense of the Russian Federation.