The Ministry of Defense introduces a national "plastic" for calculations with military personnel
The Ministry of Defense acquainted the servicemen with the schedule for the transfer of salary projects to the new domestic Mir card. Since January, they will begin to issue the newly enrolled in the military service. Will complete the transition to a new means of payment in 2018 g. This is reported
News
.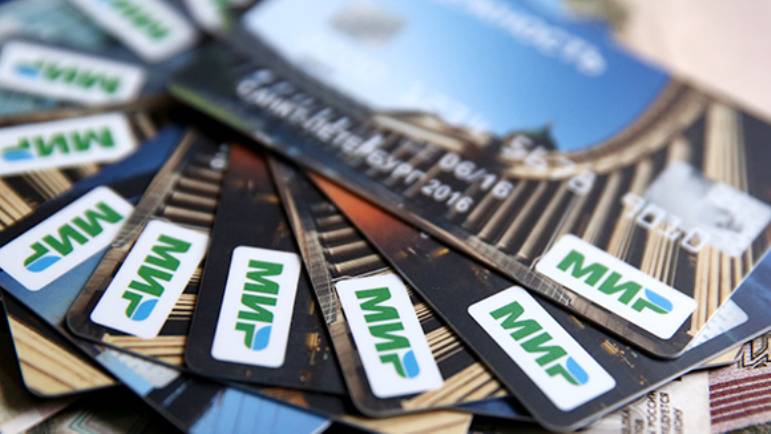 "The fact that the military department is switching to the Mir card was first reported to us in the summer of this year. In September, we were already acquainted with a specific transition plan, where it is indicated that starting in January of next year, the Peace card will be issued again to military service under the contract, "an employee of one of the regional financial support departments of the Defense Ministry told the newspaper.
Mass issuance of payment cards is expected in the spring and autumn calls, as well as in the summer during the graduation of officers who graduated from educational institutions.
"Upon arrival at the military units to which they were assigned, the young lieutenants who will graduate from educational institutions in the next year should also receive Mir cards. And the rest of the officers, warrant officers and military personnel under the contract will be issued new cards in the process of replacing their current ones after their expiration date, "the source said.
"On average, the card's term of validity for a soldier is from one and a half to two years, therefore, most likely, the full transition to the World card will be completed no earlier than 2018 of the year," he noted.
Director of the Institute of Actual Economics Nikita Isaev:
"There is nothing surprising in the fact that the military wants to oblige to accrue revenues on the map" World ". The fact is that when creating a national payment card system, a full-fledged infrastructure was created, designed to use your own cards, which theoretically should be safer than foreign Visa and MasterCard. But so far you will not go abroad with this card, and there are few places in Russia where they are now accepted. Therefore, such a compulsory option of NSPK capacity loading was chosen. Today, the most likely real use of these cards is to withdraw money from an ATM. "
Head of Yandex.Money Payment Business Development Department Yulia Gorelova:
"Now the infrastructure of receiving Mir cards is actively expanding, so that by the beginning of the mass issue of cards, people can use such cards everywhere, including on the Internet. We are confident that new technologies, including ensuring the security of payments that NSPK implements, will increase the level of confidence in payments by bank cards even among those who still prefer cash. "