The Ukrainian authorities actually acknowledged the futility of their efforts to eradicate corruption in the country when they turned to their overseas bosses for help. Help came immediately in the face of the US Agency for International Development, the portal reports
Morning
.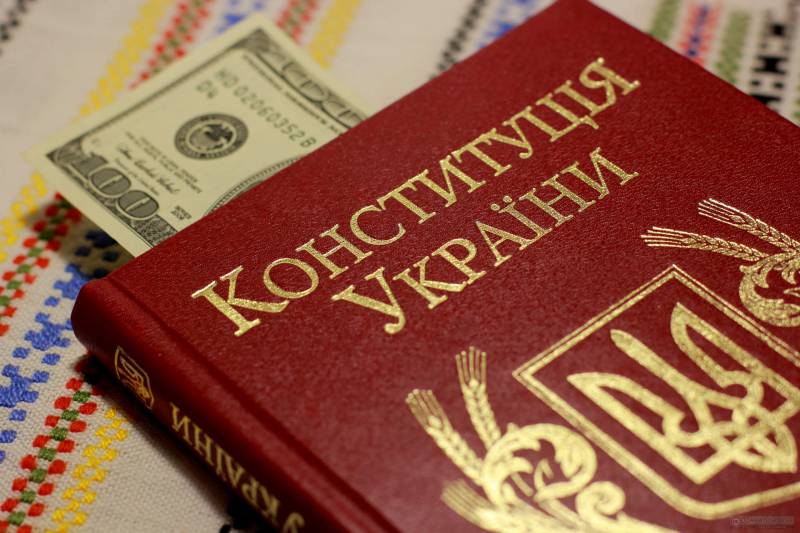 Representatives of the Agency will arrive in the republic not empty-handed. They will be armed with $ 3,3 million and the action plan already developed, which was born at the request of "the highest levels of the Ukrainian government" in response to the demand of the population "to recognize that corruption problems undermine the economy and that their solution should be immediate."
It is reported that the money allocated by Washington "will be spent on technical equipment, training and consultations of both the Ukrainian government and civil society together with representatives of the country's private business," to make them powerful "."
Currently, seven structures are engaged in anti-corruption activities in Ukraine, however, according to the American journalist Josh Cohen, corruption in the country flourished so that "even a Nigerian prince would be confused."
Meanwhile, Bohdan Bezpalko, a member of the Council for Interethnic Relations under the President of the Russian Federation, is confident that "such measures cannot eradicate corruption in Ukraine," and the amount of $ 3,3 million is "insignificant, and can be easily mastered by some American organizations." that will pursue either their own or governmental goals in Ukraine. "