US: "Russia is to blame, even if it was not the bomb ..."
White House spokesman Josh Ernest, following colleagues from the Pentagon and the US Department of State, accused Russia of "involvement in an airstrike on the humanitarian column of the UN mission in Aleppo." Ernest's rhetoric, which looks, to put it mildly, strange, leads
RIA News
:
We believe that Russia is responsible for this blow, because this blow or was inflicted by the Russian armed forces, or Syrian armed forces, for which Russia has agreed to use its influence to limit them.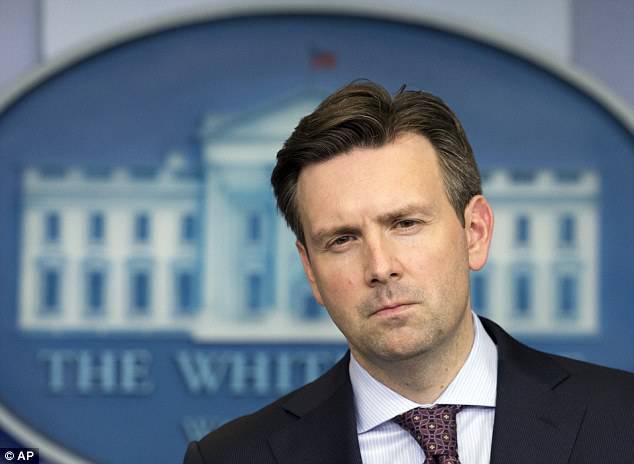 Against this background, the head of the US military Ashton Carter hurried to arrange a "rhetorical carousel" about the "fault of Russia". According to him, Russia is doing everything to "kindle with the new force the fire of the civil war in Syria." In doing so, Carter immediately hurried to add the following:
Despite the fact that Russia is fueling a civil war in Syria with a new force, this will not prevent us from waging a struggle against the "Islamic State" (prohibited in the Russian Federation - VO).
And again, the fact that anti-Russian rhetoric in the United States is gaining momentum at the very moment when the Syrian army demonstrates considerable success in the fight against international terrorism draws attention to itself. Recall that on the eve of the Syrian troops for the first time since 2013, the militants knocked out of the quarter in the old part of Aleppo, and also conducted a successful operation to destroy terrorist groups in the Damascus area. It is impossible not to recall that the Foreign Ministry of the Russian Federation yesterday (27 of September) published the full text of the agreement with the United States on Syria, which Washington was so persistently trying to "sekret". "Secret", obviously, in order not to denote its responsibility for the bloodshed that militants in the SAR do.